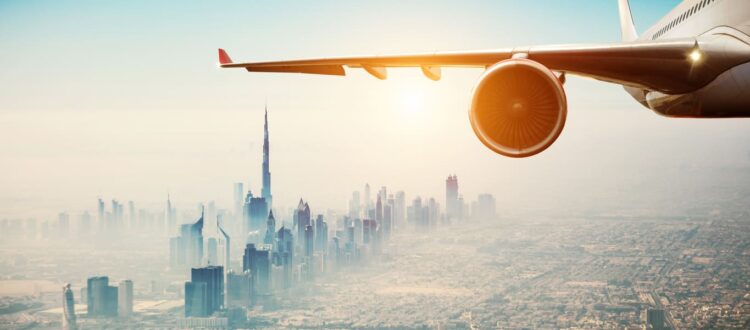 Top 10 things to do at Dubai airport
Dubai International Airport is one of the airports where most of the long haul flights stop over, either for a short or a long time. In the case of a short stopover, whether you are alone or with your family, the airport has been set up for a pleasant time. They have thought of everything that travelers need: showers, hotels, massages, restaurants and shopping. As you can see, you can't get bored during your stopovers, whether it's day or night. The journey begins at the airport. So take advantage of your layover time to choose the activities you want to do from our list of the top 10 things to do at Dubai airport.
1. Shopping at the Duty Free
In almost every airport in the world, there is a Duty Free store. The one at Dubai International Airport is great. It is located in the center of the airport with several stores where you can buy alcohol, cigarettes, chocolate, costume jewelry and gold, cosmetics and perfumes, electronics and many other products. You can also find handicrafts, something to bring back with you as a souvenir of your stopover in Dubai. It is also a backup plan to buy gifts for your loved ones. You are bound to find something they will like. If you forgot your sunscreen, sunglasses, charger, you can buy them at the airport during your stopover in Dubai. You will find luxury brands as well as standard brands with more affordable prices.
Location: in all three terminals (arrivals and departures)
Website : https://www.dubaiairports.ae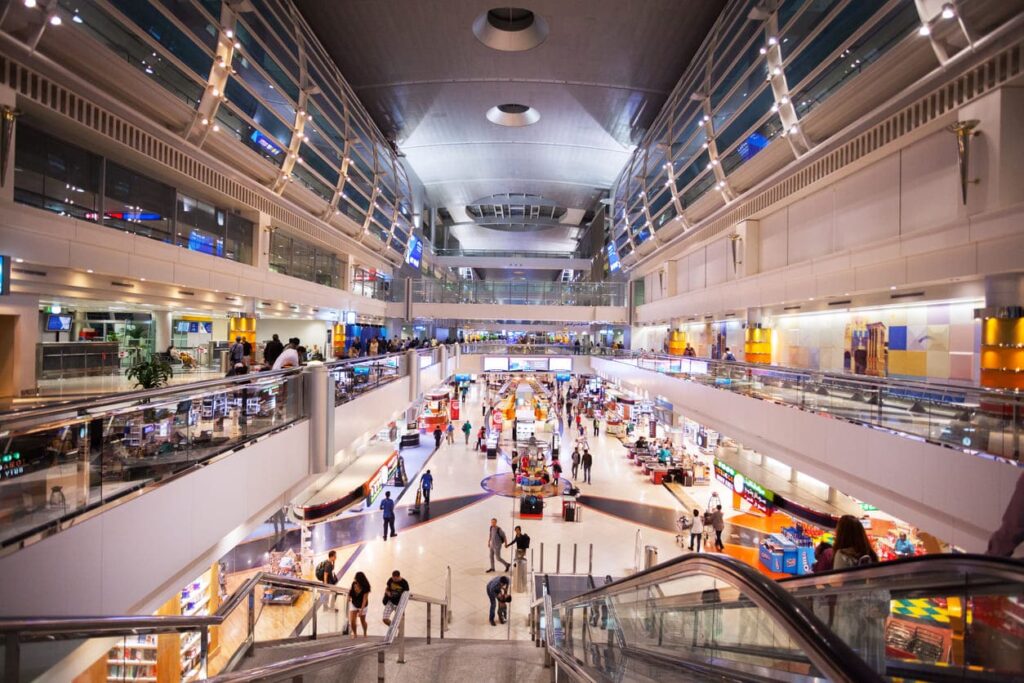 2. Take a shower to refresh yourself between flights
The first thing we often want to do after a flight is to take a shower. Why wait until you arrive at your destination to take one? Between flights, during your stopover at Dubai International Airport, it is possible to take a shower. Free showers* are available in Terminal 3, between Gates A1 – A24 and Gates B13 – B19 and in Terminal 1, between Gates C18 – C22. Business and first class lounges have their own private showers. Please check with your airline. The showers are regularly cleaned and well maintained. Please remember to bring a towel with you or purchase one locally.
Location: Terminal 3, between gates A1 – A24 and gates B13 – B19 and at Terminal 1, between gates C18 – C22
Price : to be seen on site
*There may be a change in pricing. Airport website: https://www.dubaiairports.ae
3- Relax and get a massage at the Timeless Spa
During your stopover hours, you can treat yourself to a moment of relaxation at the Timeless Spa. Once the doors are pushed open, you will immediately be immersed in the spa's atmosphere, which leads directly to relaxation. A small haven of peace in this huge airport.
You can choose between several services and offers. If your time is very short, you can opt for an express massage of 15 min, a facial massage and if you have several hours of stopover, you can choose to do a Thai massage, a manicure and pedicure for example. It is also possible to do a massage for two. Take advantage of the hot stone massage, reflexology or the signature massage that will not leave you indifferent. The massage room is a small cocoon simply and beautifully decorated with nude colors and candles illuminate the room. This gives an intimate and warm side.
The Spa is also equipped with a Jacuzzi and a heated pool. You don't need to bring your own towel and bathrobe, the spa provides them on site. The products and materials used are of high quality and are chosen for the well-being and comfort of each client.
The Timeless Spa is staffed by a team of professionals. You are sure to leave feeling relaxed, de-stressed and fit after your massage.
Location: Terminal 3 of the airport
Website : https://www.dubaiintlhotels.com
Airport website: https://www.dubaiairports.ae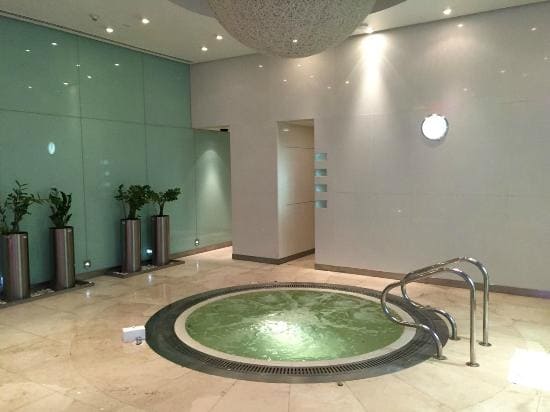 4. Take a nap or sleep at Sleep n fly
Jet lag and travel time are very tiring. If you need to rest or get a few hours of sleep, you can do so at Sleep n fly. This chain can be found in many major airports and also in Dubai airport.
The advantage is that it is open 24/7. At any time, it is possible to rest. There are two types of spaces: either the individual cabin with a comfortable armchair that can be converted into a bed or a room with a double bed. All spaces are equipped with lights, sockets for recharging your phone or computer, a cushion, a sheet and a blanket. You pay per hour spent in the cabins.
There is a café area where you can have a drink, watch a movie or work. The concept is evolving, so there will be more accommodation options in the future.
Sleep n fly is a good option for those who want to rest and relax between flights.
Location: Opposite Gate A1 – Concourse A (Terminal 3 – Transit Area) Payment method: Pay your accommodation by the hour.
Accommodations include state-of-the-art "Igloo" style capsules, as well as two YAWN double cabins with a trundle bed for children.
Details:
Double cabins YAWN
– Gate B (Terminal 3) between Gates B14 and B18. Accommodation options: Flexi Suite modules, YAWN double/super/family cabins, Lounge Lite and Business modules
– Check-in C-Gates (Terminal 3) next to Gate C14. Accommodation options: FlexiSuite modules, YAWN double and bunk cabins – D-Gates (Terminal 1) across from Gates D6 & D7. Accommodation options: YAWN Lite single and double cabins
Website : https://sleep-n-fly.com
Airport website: https://www.dubaiairports.ae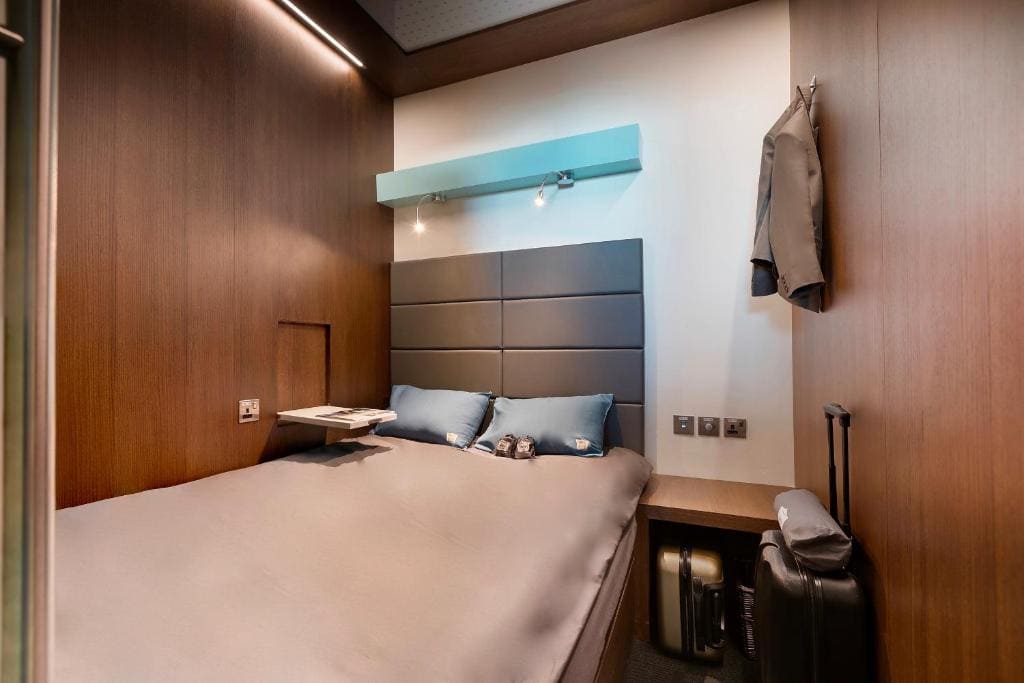 5. Enjoy the luxury and comfort of the airport lounges
At Dubai International Airport, there are several lounges to choose from. There are several of them, which are not necessarily attached to an airline. Among the most popular lounges are the international first class lounge and the business class lounge, the Marhaba lounge. Dubai International Airport has a number of lounges where you can spend some quiet time away from the hassle of the airport. Major airlines such as Emirates for example have their own lounges available free of charge for members and others with a fee. Remember to book
Contacts :
Emirates
Website : https://www.emirates.com/
Marhaba
Website : https://www.marhabaservices.com/
Airport website: https://www.dubaiairports.ae
6. Children's playgrounds
The DXB has also thought of the children. There is a large area dedicated to children's spaces called Kids Zone with games for all ages, family games and family restaurants.
Children sometimes find it difficult to cope with long-haul flights. Despite the activities they can do during the flight, they sometimes get bored and lose patience. That's why stopovers are a good thing for them. What better way to let off steam and expend their energy than with a trampoline session? In Terminal 3 of Dubai Airport is the Trampoline Park. From the climbing area to the creative play equipment to the interactive play area, this area has everything to keep the kids busy.
Location: terminal 3
Airport website: https://www.dubaiairports.ae
7. Rest, watch a movie and surf the internet
Throughout the airport, you will find areas with seats where you can lie down in self-service. There is a fast wifi connection accessible from anywhere in the airport. You can relax while watching a movie, surfing social networks or listening to music for example. This is a good option if you have a short layover and want to relax. There is also free online DHX programming available.
Location: in all airport terminals
Airport website: https://www.dubaiairports.ae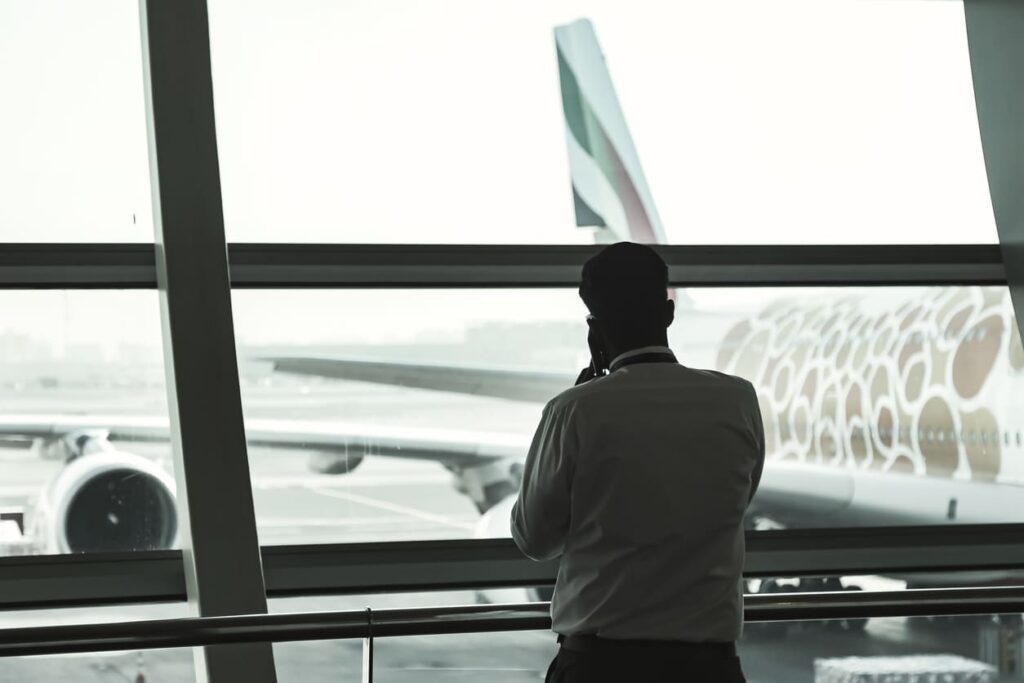 8. Relaxing at the Zen Garden
A green space in the middle of the airport that is free and open to all. Dubai is always buzzing with things you can't find anywhere else. For a change of scenery and relaxation, take a seat in this park. It's a great place to read a book or just sit on a bench and enjoy the quiet. Indeed, in this indoor garden, you will be away from the noise of other spaces. There is a space designed for children. A space that brings peace. A real haven of peace in this gigantic airport: trees, ponds and benches.
Location: located between gates B7 and B27 in Terminal 3
Airport website: https://www.dubaiairports.ae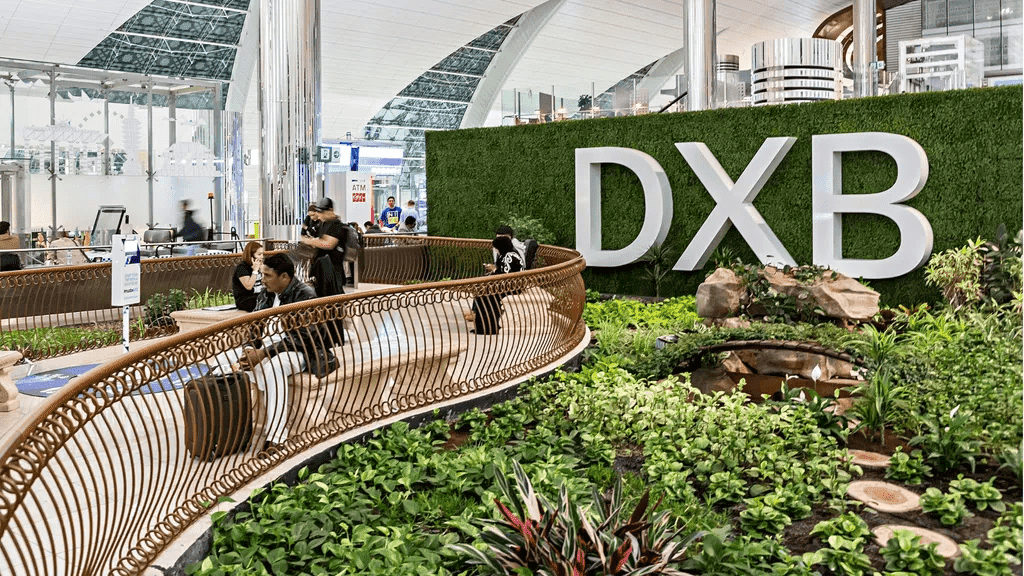 9. Dubai International Hotel
It is not just a small hotel where you can sleep. It's a whole complex that includes rooms, restaurants, swimming pools and all the services that a hotel offers. The rooms are spacious and are all equipped with a television with several international channels, a minibar, a telephone and equipment such as towels, bathrobe and slippers. For the suites, there are also massage chairs, free coffee and tea, fruit baskets and other products offered.
You can cool off and relax at the pool. The hotel also has a gym, a jacuzzi and not to forget the restaurants. You will have the choice between several cuisines of the world. For business travelers, a space will be dedicated to you to hold your meetings, work and thus optimize your hours of stopovers.
Location: terminal 3
Website : https://www.dubaiintlhotels.com
Airport website: https://www.dubaiairports.ae
10. Eating at any time of the day
Dubai is known for being a city centered on world cuisine. At Dubai International Airport, there is also a wide selection of cuisines, restaurants and cafes. From fast food to fine dining, you will find what you are craving. It is also possible to enjoy a meal from a starred chef in the premium areas. You'll forget all your bad dining experiences at other airports with Dubai Airport.
The airport is like the city of Dubai, with a wide variety of international cuisine: Asian, Indian, Lebanese, French and many other specialties.
For a local experience, you can go to the Gahwa Mezza Bar, to taste delicious mezzes and oriental dishes. Don't miss out on a traditional Arabic coffee with cardamom.
Reservations are strongly recommended for some of the top restaurants.
Airport website: https://www.dubaiairports.ae