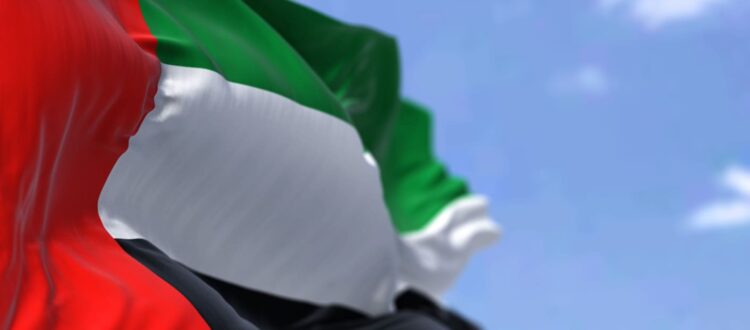 10 things to know before coming to the UAE
The United Arab Emirates is a country where Islam is the official religion, so many of the local rules are governed and based on Muslim law and culture. It is necessary to know them to have a pleasant stay without bad surprises. Although the country is completely open to foreigners, it is important to respect these rules. Safety, respect and living together are fundamental points of daily life in the Emirates. For this reason, there are rules for public transportation, public spaces, places of worship and many others to know.
1. The identity and history of the United Arab Emirates
1.1 A little history
Contrary to what one might think, Dubai is not a country, but a city and more precisely an Emirate. The UAE, United Arab Emirates, is composed of seven emirates whose main cities are Dubai and Abu Dhabi. It is in the 60s that the country knows an economic explosion due to the discovery of oil. This will completely change the country. It is Zayed ben Sultan, the emir of Abu Dhabi of this time, who will be the persecutor of the modernization of the country by the various projects which it will launch: the construction of one of the largest mosques of the world, the Great Mosque of Abu Dhabi, followed by the largest tower of the world, Burj Khalifa and other constructions which will make of the United Arab Emirates, the country where a great number of people of the whole world settled and invested there.
1.2 Languages and currency
The United Arab Emirates is located in the Gulf region. The official language of the country is Arabic, but in reality English is the most widely used. It is not necessary to speak Arabic to be able to travel or live in the Emirates. The religion of the United Arab Emirates is Islam. The currency is the Dirham (AED). Today 1 euro is equivalent to about 4 AED. The age of majority is set at 21 years old and not at 18 years old as in France.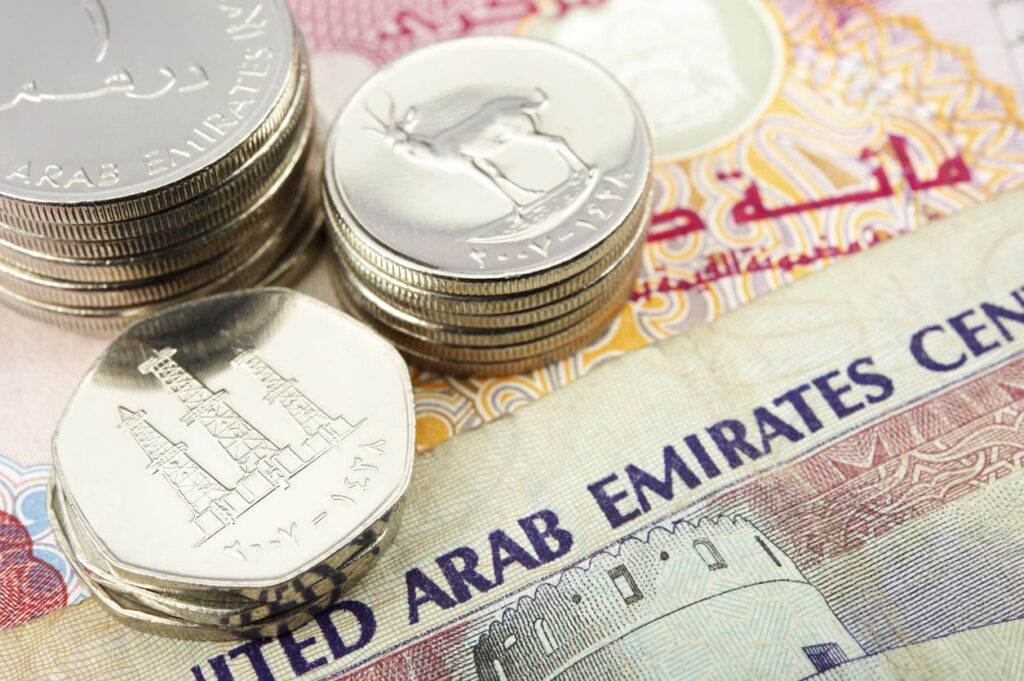 2. The customs and habits to be known and respected
2.1 Signs of illness in public
It is important to remember that the religion of the United Arab Emirates is Islam. In addition, their cultures and traditions are also based on their ancient Bedouin ways of life. For this reason, there are certain rules to be aware of and apply while in the Emirates. Whether married or unmarried, it is not in keeping with the local culture to express affection such as kissing or cuddling in public. It is considered an offence to public decency and may shock and disturb the locals. However, you are allowed to hold hands.
Emirati men do not shake hands with women, except with their families. If you are meeting local women and you are a man, you should avoid this kind of situation as it could be uncomfortable for the woman. This goes without saying for women as well, towards men.
2.2 Public transport
When using public transportation in Dubai, there are certain rules to follow. They have been put in place for the well-being and comfort of everyone. If in Dubai, taking public transport is very pleasant, it is not without reason. There is a very good organization and rules which, if not respected, are punished by fines of up to 2000 AED.
In the metro in Dubai, it is forbidden to eat, drink and even chew gum. You will automatically be fined if you don't respect these rules. There are cars reserved for women called Ladies Section.
The access is therefore forbidden to men. If this is not respected, you will be fined 110 AED. This is also the case in some public transport in other emirates.
The pink cabs called the Ladies Taxi are driven by women and reserved only for women.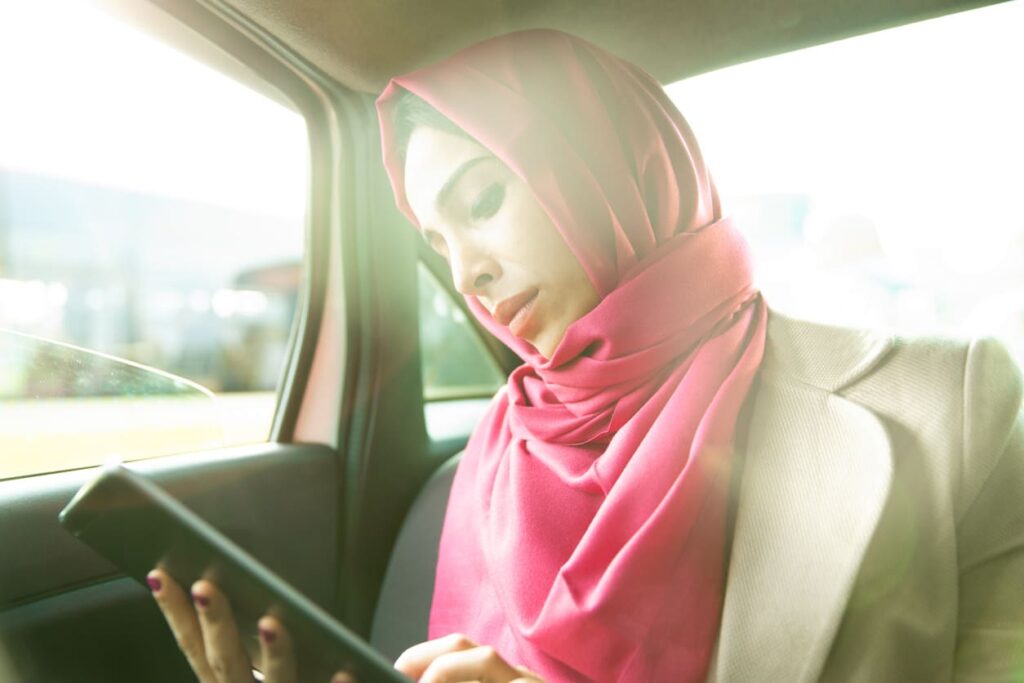 3. The security of the country
The United Arab Emirates is one of the safest countries in the world. Due to its strict rules and laws, crime is very rare. There is a police presence everywhere and all places are equipped with surveillance cameras. No matter where or when you are, you will be safe. There is no theft or pickpocketing. It is normal to leave your bag unattended, for example, to leave your keys in your car, to not lock your house. If you lose something of value, you are sure to find it. What is normal in many countries is not normal in the UAE. Insults, fights, and conflicts in public are forbidden. It is considered a crime and can be punished with a heavy fine or imprisonment.
Emergency numbers to know and to contact in case of problems:
Police : 999
Ambulance: 998
Fire department (civil defense)) 997
Coast Guard: 996
4. Dressing styles to adopt
Although the Emirates are cosmopolitan and there is a tolerance on the style of dress of everyone, especially the city of Dubai, it is still important to respect a dress code in some places.
Before entering the malls, there is a sign that states what is allowed to be worn. Malls are considered a family place. For this reason, proper attire in this type of place is essential. Although the country is Muslim, women are not required to wear the veil, except when visiting mosques.
In the mosques, pants, long sleeves and headscarves for women are required. Women are sometimes asked to wear a abayaA long dress is often available free of charge at the entrance of mosques. For men also a "correct and conforming" dress is mandatory.
At the beach, one-piece or two-piece bathing suits are allowed. Please do not walk around in a bathing suit and shirt outside the beach, pool and water park areas.
Although there are no dress codes, in some of the more conservative emirates, it is best to dress in accordance with local practices so as not to offend the population. You will also feel comfortable.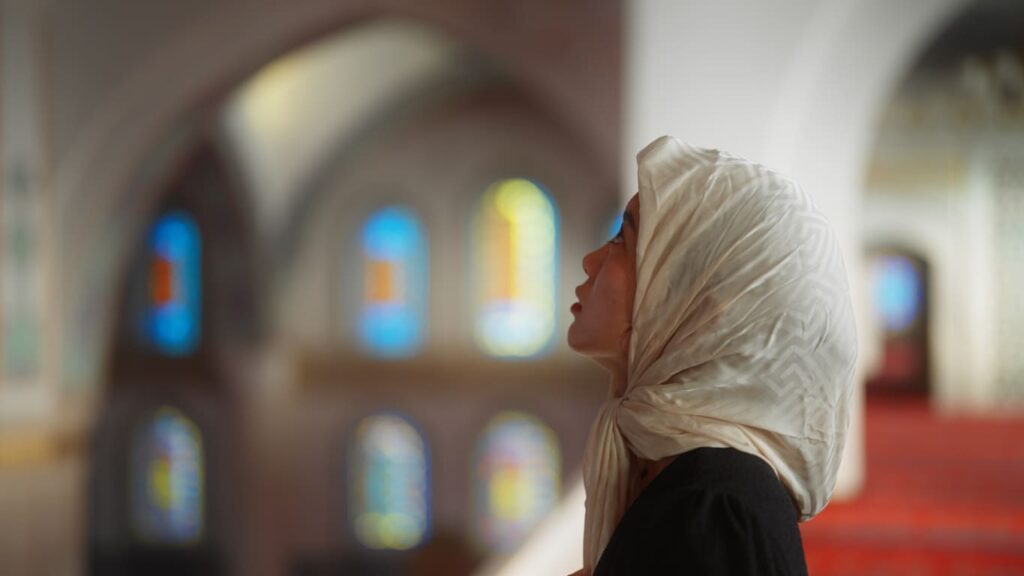 5. Organize and book your trip in advance (hotels, flights, restaurants and activities …)
Every year millions of visitors visit the Emirates and mainly the cities of Dubai and Abu Dhabi. The demand is high and therefore requires to organize and book in advance to be able to book the places you want. Let's start with the air tickets, it is advisable to book six months in advance. After that, book your hotel directly.
During the school vacations and the high season between October and April, there is a large flow of tourists. Remember to book well in advance the hotel where you will stay, car rental, great restaurants and other popular activities. Reservations can be made remotely via the website or by whatsapp (very common).
6. Visa and entry procedures to the UAE
For French citizens with a French passport, it is not necessary to have a visa for the United Arab Emirates. Your passport must be valid for 6 months after your arrival date. The entry stamp gives you the right to stay 90 days or three months in the country. For a stay of more than 90 days, you need a tourist visa.
For nationals of other countries, it is important to check with your consulate and make arrangements in advance to obtain your visa in time for your vacation.
Website of the French Consulate in the United Arab Emirates:
https://dubai.consulfrance.org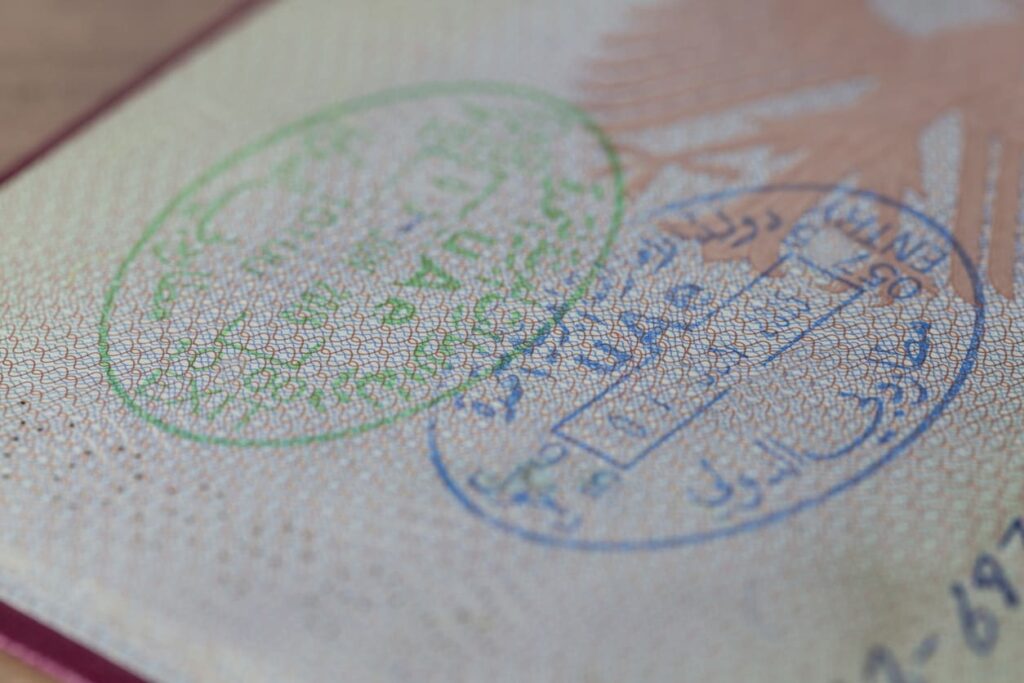 7. Only travel between the months of October and April
The strong point of the Emirates is the weather. The weather is nice and warm almost all year round. Except for a few rainy days, it is never very cold. Nevertheless, it is more the opposite. It is a completely desert country. In summer, temperatures can rise to 50 degrees and humidity to 95. Hence the presence of air conditioning in all closed places. This is an element to be taken into account, because it can affect the organization and the quality of your vacations.
The best time to visit the UAE is between October and April. You will be able to enjoy all the tourist activities such as desert safari, jet ski rides, yacht days and many more. This is also a good time to take full advantage of the beach clubs, beaches, private pools and water parks such as Atlantis or Wild Wadi.
8. The period of the month of Ramadan
Ramadan is a month of the year when Muslims do not eat or drink between sunrise and sunset. It is important to respect the local culture and religion, so it is forbidden to eat or drink in public during the entire fasting month of Ramadan (from sunrise to sunset). The period changes every year. This holy month of Islam lasts 29 to 30 days. Restaurant and café hours change during this period. However, you will not have a problem finding a restaurant open in hotels, malls and other places during the day. There are some areas where the activity remains more or less the same, such as the Dubai Marina and Downtown.
As the sun sets, it is time for iftar. This is the time when Muslims break their fasts and have dinner. In the United Arab Emirates, for Iftar (the breaking of the fast), Muslims and non-Muslims alike gather in the city's restaurants to eat, drink tea, smoke hookahs and have a good time until dawn. As you can see, people live at night during the month of Ramadan.
Visiting the U.A.E. during this time is a must-do experience. You will be immersed in a month that is culturally and religiously important to the locals. You will be able to discover the traditional local cuisine, learn more about the culture and enjoy the nightlife of the country.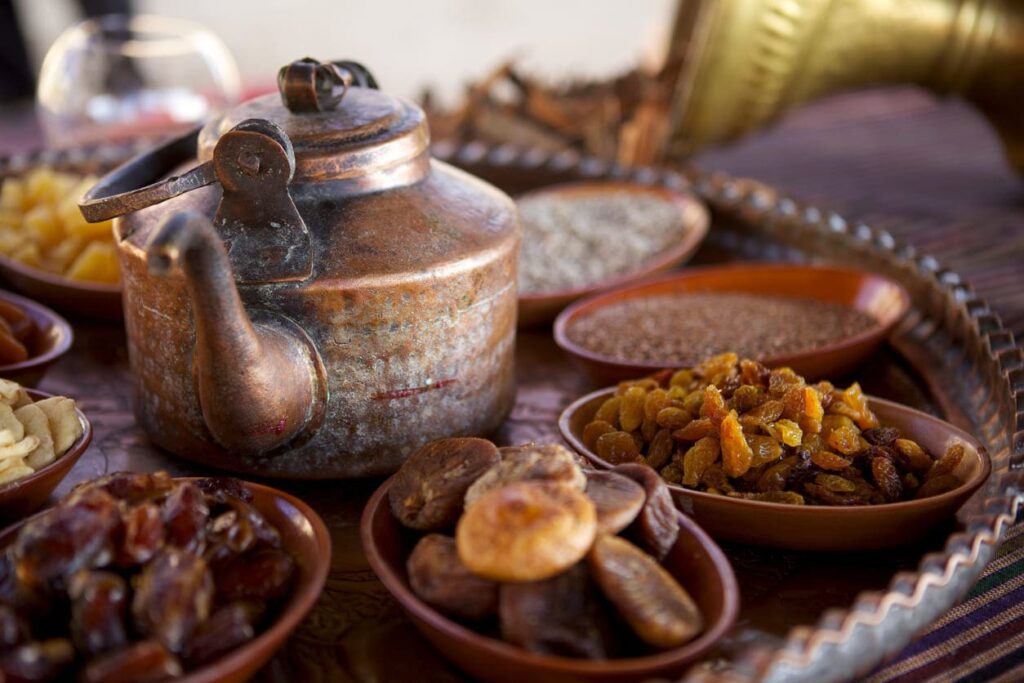 9. Rules for taking pictures in the U.A.E.
When we travel, we generally want to immortalize every moment and take pictures of the places we visit. Remember to ask and get the consent of the people before taking pictures of them. It is forbidden to take pictures of local authorities, military installations and official buildings. Places of worship are open to visitors and you may photograph all mosques. The only time this is not allowed is when people are praying (daily prayers and Friday prayers). Friday being a holy day for Muslims, during the Friday prayer, the mosques are closed to the visit.
10. Alcohol and drug use
Consumption of alcohol in the UAE is permitted, but there are conditions. Only restaurants, bars, clubs and discos are allowed to sell alcohol. There are many such places, especially in tourist areas such as Dubai Marina or Downtown Dubai or in some places in Abu Dhabi. However, you will have a harder time finding one in Sharjah, which is much more conservative than the other Emirates.
If you want to buy alcohol for consumption at home, you can go to specialized stores that are only accessible to residents with a license issued by the authorities. This license gives you the right to buy alcohol. Without it, you will not be able to. The license is quick and easy to obtain. Be careful, in the Emirates the tolerance of drunkenness in public is zero and also when you drive. If you are found to be driving under the influence of alcohol, you will be imprisoned, fined and permanently expelled from the country. The use and possession of drugs is strictly prohibited and severely punished. Please check which medications are allowed in the UAE before entering the country. Some may be prohibited and considered narcotics. If it is a doctor's prescription, please do not forget the prescription.