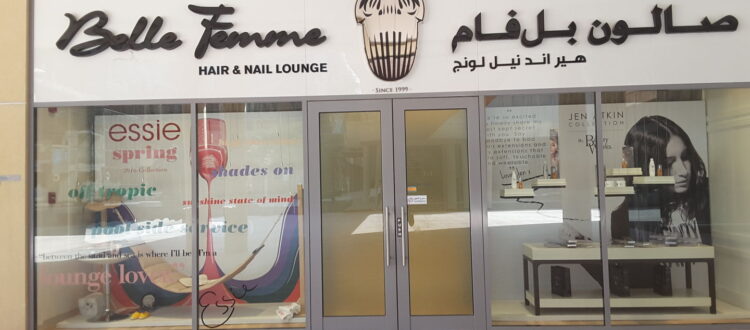 L'institut Belle femme, beauty salon not to be missed in Dubai
Need a beauty treatment during your stay in Dubai? As you may have understood, in Dubai comfort and customer satisfaction are very important elements that are not taken lightly. There are beauty salons that stand out from the rest by the quality of their products, location and choice of services offered.
So, if you are planning a trip to Dubai, are already in town or living as an expat, and would like to enjoy a high-end beauty treatment, we have an address for you.
Established in the four corners of Dubai, Belle Femme beauty salons are recognized for the quality of their services. It is one of the best hair and beauty salons in Dubai. Beauty services are offered in the different salons. Belle Femme offers, in addition to the quality of its services, a luxurious and comfortable environment. You will be taken in hand by professionals who will take care of you.
The salons are very bright, with modern furniture and the latest equipment. In very pure tones, this beauty salon has a soothing atmosphere that will allow you to relax during your treatments. Belle Femme salons offer a Spa & Wellness service with classic massages, scrubs, traditional hammams or sauna formulas and treatments.
A beauty service with makeup, waxing, hair treatments and hair extensions to Moroccan baths and body modeling, facials to glamorous makeup and nail care.
The products used are top of the line brands and adapted for each person (blonde, brunette, redhead or white, matte, black skin). If you have any allergies or sensitivities, they have also thought of you with their natural ranges.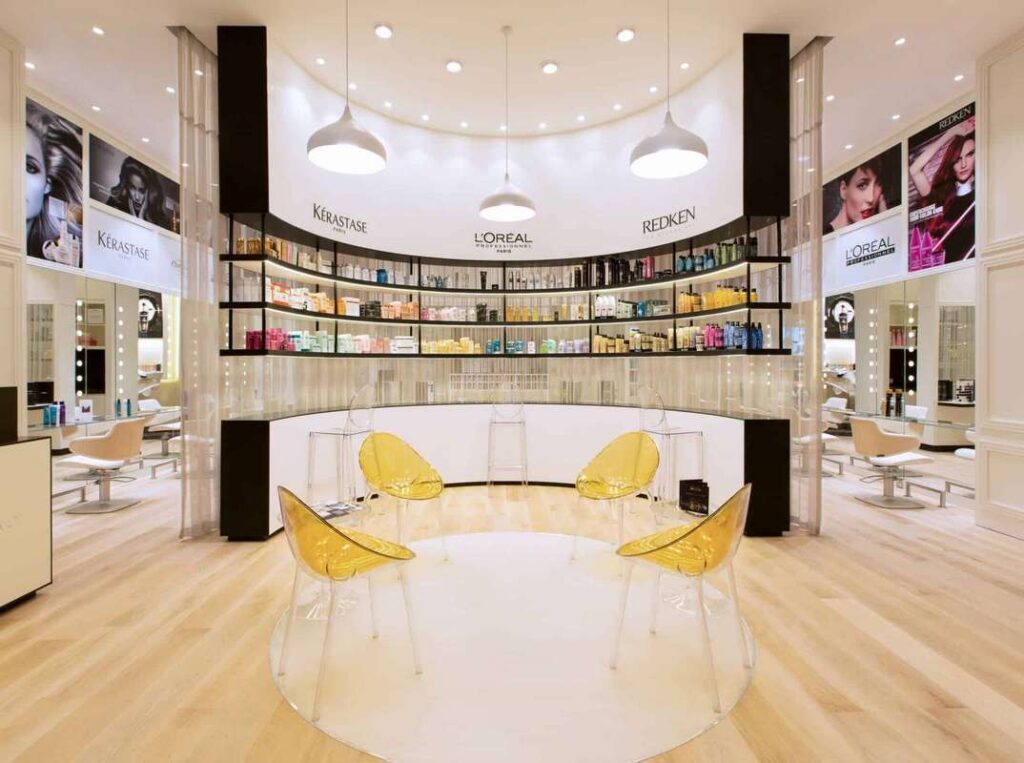 1. Relax at the Belle Femme Spa: hammam, sauna & massage
What could be better than a hammam, a sauna or a massage to take care of yourself and relax? The Belle Femme institute has thought of proposing a large choice of services that would do a good to all. There are the classics like the traditional hammam with a black soap wash, but also others more personalized with massages for example.
It is possible to do anti-stress, anti-cellulite body massages, with essential oils or with aromatized oils. Various methods are applied according to the chosen massage: Thai, Balinese or Ayurvedic. And also facial, eye contour and foot massages with reflexology.
For the sauna, you have the choice between several services. It is possible to combine several treatments. We invite you to ask for advice from the people who will help you to choose the best formulas adapted to your desires. For those who wish to be depilated, it is possible to do so in the institute.
2. Hair beauty: cut, care and coloring
After a hammam or a sauna, move on to hair care. A beauty treatment is not complete without a haircut. It is a moment of relaxation that will do you good. The professional hairdressers will make a diagnosis of your hair in order to suggest the care and the products which will be necessary.
Indeed, several factors can affect your hair and make it fragile such as pollution, deficiencies or hormonal imbalances. On the card, several choices are presented to you: cut, care and coloring. You can also get hair extensions.
Products like shampoos, conditioners, oils, masks are sold in the institute. Take advantage of being in one of the best institutes in Dubai to take care of your hair. You will be in good hands. After agreeing with the hairdresser, sit back and relax.
You can read books, magazines or order a drink. There is a high speed wifi connection if you want to surf the internet or work.
3. Manicure, pedicure, nail polish and nail prosthesis
When it comes to nail beauty, nail stylists will take care to do what you want. You can opt for a classic manicure and/or pedicure, with or without polish application, simple permanent polish or with an art nail, false nails with a touch of originality, adding rhinestones for example, if you wish.
Don't hesitate to show a picture of what you want her to do to you. Your hands and feet are taken care of by nail professionals. They are meticulous and attentive. This moment will be pleasant for you.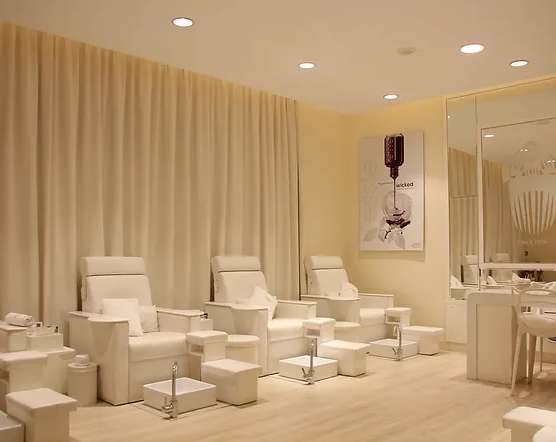 4. Make-up for the day, evening or wedding
You have a special occasion, a wedding or a party, Belle Femme offers beauty services. Whether you like light and nude makeup or more elaborate makeup such as Lebanese makeup for example, they will be able to reproduce what you want. You just have to tell them what you want and it's done.
Make-up artists in the institute are also specialized in beauty treatments for events such as weddings and parties. Other services that may be of interest to you include eyelash enhancements or extensions, waxing and tinting of eyebrows and even microblading.
5. The information you need to know about Belle Femme Dubai beauty salons:
They offer a home service. Belle Femme Beauty at Home takes care of you at home and as in the salon: massage, manicure and pedicure or make-up, etc. If you don't want to go anywhere, this option can be very convenient for you.
Reservations are required. The Belle Femme beauty salons are very popular and quickly fill up. Even more so if you want to do several services.
In the lounges, a wifi connection, drinks (water, coffee and tea) and small snacks are at your disposal.
They often have offers that might interest you: https://www.bellefemmeme.com/offers
A part of the institute is dedicated to the sale of products such as shampoos, conditioners, oils, accessories that are used in the salon. Under the advice of the staff, you will be able to find the right products for the care of your hair.
Belle Femme being a beauty institute reserved for women, they thought of creating one exclusively for men. Gentlemen, no excuse not to take care of yourself during your stay in Dubai or if you live there.
Adress : Bel Home Gentlemen Salon SLS Hotel & Residences, Marasi
Drive, Business Bay (9e étage)
Phone number : +971 4 6070653
Contact
Address : Belle Femme Institute is a chain. They have five salons in Dubai, at Jumeirah 3, Business Bay, The Walk at JBR, Arabian Ranches 2 and SLS Hotel Dubai.
https://www.fresha.com/providers/belle-femme-experience-spa-tiqtg5pp
Opening hours: open every day. Please contact them to know the schedule (depending on the address)
Phone number : +971 4 395 3334
Reservations : info@bellefemmeme.com or by phone.
Site internet : https://www.bellefemmeme.com/
Do not miss any offer and news of the show:
https://www.instagram.com/bellefemmedubai/
https://www.bellefemmeme.com/offers