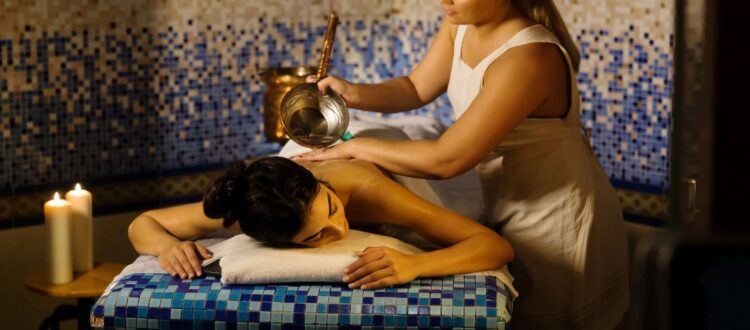 Ladies Club Dubai: pools, beaches and SPA reserved for women
The first rule in Dubai is to think of everyone's comfort as long as it respects the values of the United Arab Emirates. There are conservative places, others that cater to the needs and demands of expatriates and tourists from all over the world. The city attracts millions of visitors every year. They come mainly because of the good weather most of the year, its clean and well developed seas and beaches, its luxurious hotels and the variety of activities it offers. The safety, place and comfort of women in Dubai is very important.
For religious and cultural reasons, many places are reserved for women only so that they can feel comfortable and enjoy the beaches, swimming pools and other places. It is normal and common in Dubai to go to a pool or beach reserved only for women. The concept of only ladies has been totally democratized and appeals to a large number of expatriates and tourists. Moreover, some places open to all are privatized twice a week for women and children. However, only one place makes the difference by its high standing and the services it offers, we are talking about the Ladies Club Dubai.
1. Ladies Club Dubai services
Located in the Jumeirah Beach area, Ladies Club Dubai is exclusively for women. It is one of the first places dedicated to women that opened in Dubai. Over the years, activities, new facilities and events have been introduced at Ladies Club Dubai. A concept that has evolved over time. What pleases members and women who discover and frequent the place is the comfort and quality of service.
The club's structure is designed so that each space is airy, bright and with modern facilities suitable for customers. There is a gym, a spa, an infinity pool, a beach of several hundred meters long, a beauty center, stores, restaurants and beauty salon of Mona Kattan, sister of Huda beauty, called Doll house, but also an excellent hammam / spa, Al Asalla, with a cultural center, everything to pamper women.
There are other places that we will introduce to you in this article. So you can spend a nice day, without missing anything.
2. Relaxing at the Al Asalla SPA
Inspired by ancient Moroccan traditions, the Al Asalla spa is a haven of peace where one watchword applies: relax. Several treatments are offered by the Spa. Start by relaxing in the Moroccan hammam and enjoy an authentic traditional bath with Rhassoul, a mineral clay used for hair and body care. You can then opt for a body wrap, Siedese, Balinese and other more invigorating massages, reflexology, facials with natural products and many other treatments practiced by a team of highly qualified and experienced therapists.
They apply traditional methods and advanced therapeutic techniques to soothe the senses, rejuvenate the body and revive the spirit. A special mention for the AL ASALLA SIGNATURE MASSAGE which is combined with the MOROCCO SIGNATURE HAMMAM. If you want to relax even more and enjoy the spa, other facilities such as the sauna, jacuzzi are available.
The Al Asalla spa is open to women only and this from :
Tuesday to Sunday from 9 am to 9 pm
Mondays: open from 10:00 am to 9:00 pm
Services and prices : https://dubailadiesclub.com/ 
Phone : +971 4 3499922 Ext: 400 ou Ext: 410 
Email : alasalla.spa@dubailadiesclub.com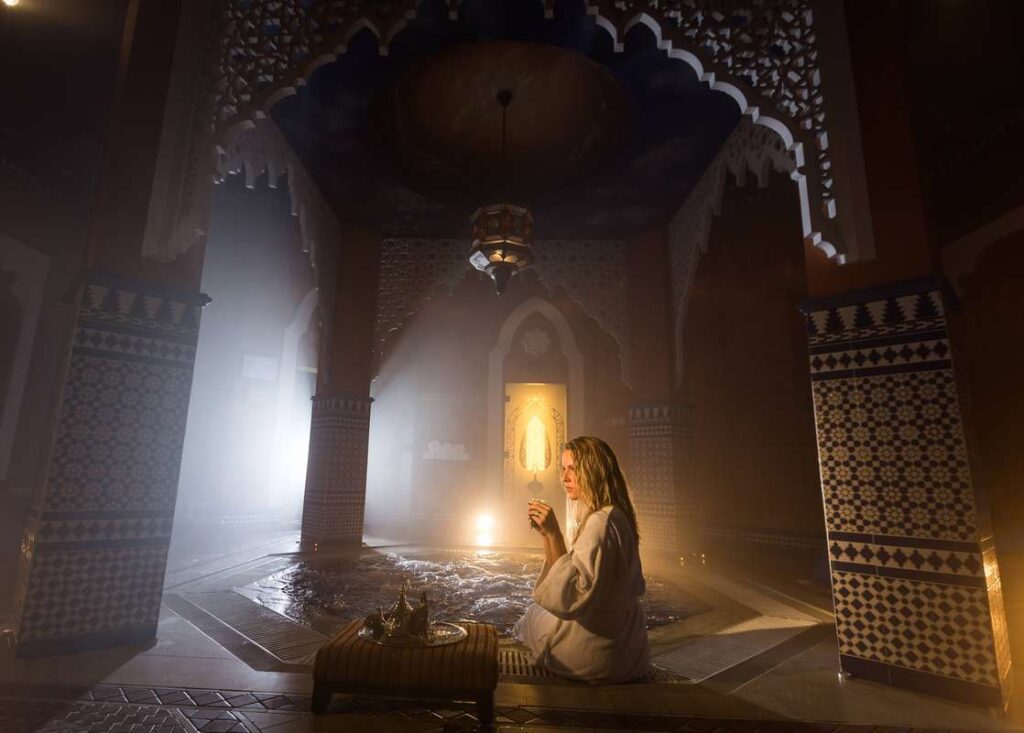 3. Cool off in the pool and at the beach
The club has two pools, one of which is infinity, and an extensive sandy beach. They are also suitable for children. There are loungers and umbrellas all around the pool, enough for each guest (member or not). You can store your personal belongings in lockers.
The pool is well maintained and always very clean. It is at room temperature, which makes swimming very pleasant. To avoid sunstroke on hot days, the pool area is covered with a tarp. This way, you will be able to enjoy it. The Ladies Club offers swimming lessons for children and adults. You must book in advance to be sure to have a slot on the day you plan to go.
The beach is also equipped and large enough for everyone to have their privacy and enjoy the beach without trampling each other. You have the choice of sitting on a deckchair or in a beach bed, which is more comfortable and suitable for two people. Take advantage of the mild, sunny days to enjoy the turquoise waters of the Club. You can order food and drinks on site. So you have everything you need to enjoy your day.
4. Sports and water activities
The Ladies Club Dubai also has sports facilities. If you wish, you can take advantage of your wellness day to do a sports session in the dedicated area, attend a yoga class, do pilates with the latest machines, zumba to burn calories while having fun and many other classes to discover at the club. With direct access to the sea, it is also possible to take part in a water activity such as stand-up paddle or PADI for an underwater adventure.
For everyone's comfort, there are rules to follow if you come to Ladies Club Dubai. It is forbidden to take pictures or videos of other women for example.
5. Auxiliary services
Everything has been thought of in this club to make your day perfect and to allow each client to enjoy their moment of well-being in complete tranquillity. For mothers and clients with babies, the Fun First Nursery service will surely interest you. This is a baby sitting service within the club. You can have a massage, go to the hammam or swim in complete peace.
Your child will be in good hands. After a good swim and a good massage, why not go to the hairdresser? The Dubai salon located in the club offers hair, makeup, manicure and even eyelash extension services. You'll find everything you need in the club: supermarkets, designer boutiques and more to discover on site.
6. Daily, monthly, quarterly or annual rates
There are two options for pricing. You can either become a member and opt for a monthly, quarterly or yearly subscription, which is more economical and you will enjoy the club whenever you want, or the other option without commitment, which is to pay only the day as a simple visitor (non-member).
The annual package (12 months) includes: Beach & pool, gym, and group classes for AED 6,300, or approximately €1,605.
Rate for the day pass (non-member) :
-Weekdays: 195 AED, about 50 €.
-Weekend: 260 AED, about 65 €.
Mondays AED 100 (due to maintenance day*), approximately €25 This pass gives access to the private beach and pool reserved for Club ladies.
Daily entrance fee to the gym: AED 84, approximately €20
*Please note: For maintenance work on Mondays from 7:00 am to 2:00 pm, men are present at the Ladies Club. As an apology, the beach management will give you a discount on the entrance fee, which would cost you about AED 100, or about € 25
Price : https://dubailadiesclub.com/membership/  
Email : fitnesscentre@dubailadiesclub.com 
Adress : Dubai Ladies Club – 23a Jumeirah St – Jumeirah – Jumeirah 2 – Dubai – United Arab Emirates 
Opening hours : open every day from 07:00 to 22:00
Phone : + 971 4 349 9922 
Dubai Ladies Club News : https://www.instagram.com/dubailadiesclub/