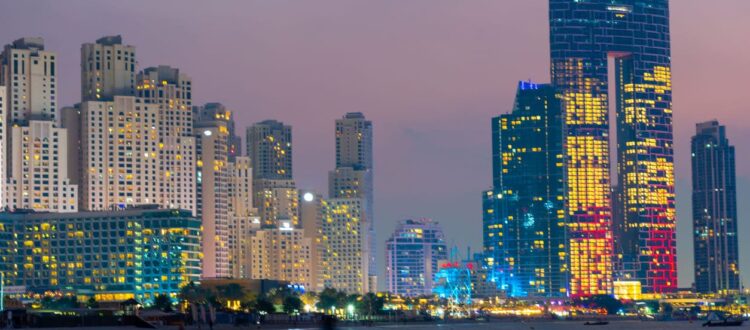 Top 5 best luxury spas in dubai open to men
Dubai is a city that leads to peace, tranquility and relaxation. The weather is great almost all year round and the proximity to the sea makes you feel like you are always on vacation. This state of mind is reflected in all aspects of daily life. It is defined by the quality of life and the lifestyle of the inhabitants of the city. The first thing is to taking care of yourself and it's very accessible. It's not just for women. Men can also enjoy a moment of relaxation between massage, hammam, jacuzzi, face and body care. So gentlemen, make your trip to Dubai a time to take care of yourself. And there is no better place than in Dubai to offer yourself this moment in a majestic and luxurious place. We share with you thes 5 best addresses of luxurious Spa in Dubai open to men. 
1) TALISE SPA AT BURJ AL ARAB
Located on the 18ᵉ floor of the iconic tower in the Burj Al Arabthe Talise Spa is a majestic place to pamper yourself. Treat yourself to a moment of relaxation for half a day in this magnificent Spa. A team of professionals will welcome you and take care of you. The spa is open to women and men. It is also possible to reserve a private room for a couple. 
The decoration and layout of the spa is in the spirit of an oriental palace. You will be immediately put in a warm and soothing atmosphere. The spa offers different massages on each part of the body as the massage body, cranial or facial. The products used are of high quality and adapted to the needs of each client. You will be able to relax on a deck chair and enjoy the indoor pool with a view of the sea. The spa is on par with the luxury and prestige of the Burj Al Arab.
During your stay in Dubai, book this moment of calm and care in this 5 star palace. For the perfect day out, have lunch at the hotel's Michelin-starred restaurant. We advise you to book in advance, as the Burj Al Arab is very popular. 
Address : 8th floor, Burj Al Arab Jumeirah – Jumeirah St – Umm Suqeim 3 – Dubai – United Arab Emirates
Opening hours: open every day from 6 am to 10 pm.
Open to men
Telephone: +971 4 301 7365
Website : https://www.jumeirah.com/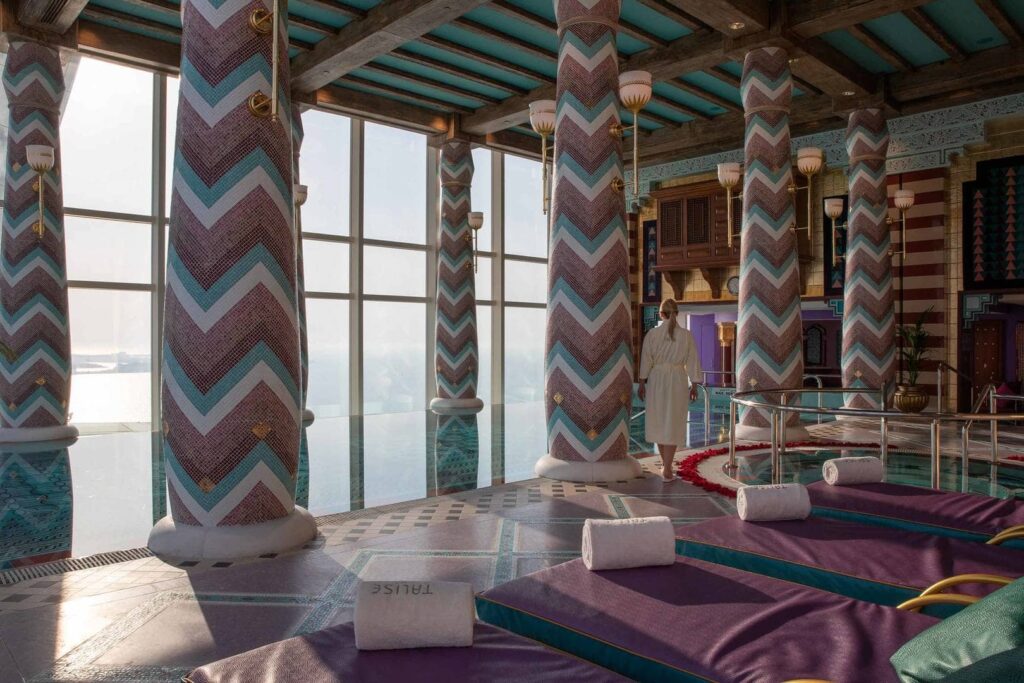 2) Chi, THE SPA SHANGRI LA
In the hotel Shangri La is the Spa Chi. The decoration of the spa will immerse you in the atmosphere of the islands. The perfumes, the soft music and the decoration of the spa will relax you immediately. 
You will have the choice between several massages: Thai, Balinese, Malaysian and Chinese. Before the service, you will be able to discuss with the professionals of the Spa, to explain them what you need. Their recommendations will be based on the benefits of each oil, each treatment and each massage technique such as the one to fight insomnia, the one to de-stress or the detox and anti-cellulite or anti-aging wrap. Let yourself be tempted by thehe signature massages that are specific for each wellness. The The methods practiced are traditional to Asia and are therapeutic and bring absolute well-being. 
It is also possible to do treatments. The most successful one is the sebum-balancing. There is also a sauna, jacuzzi, swimming pool, gym and bar. You can relax after your massage before resuming your tour of Dubai. 
The Shangri La is known for being a hotel that offers impeccable service and quality. We recommend that you don't miss out on their fabulous brunch or lunch. For a perfect day, you can combine Spa and brunch on the same day. We invite you to visit their website to make a reservation in advance. 
Address: Sheikh Zayed Rd – Trade Centre 1 – Uae – United Arab Emirates
Opening hours: open every day from 9 am to 12 am.
Open to men
Phone: +971 4 405 2441
Website : https://www.shangri-la.com/dubai/
Spa : sitecore-cd.shangri-la.com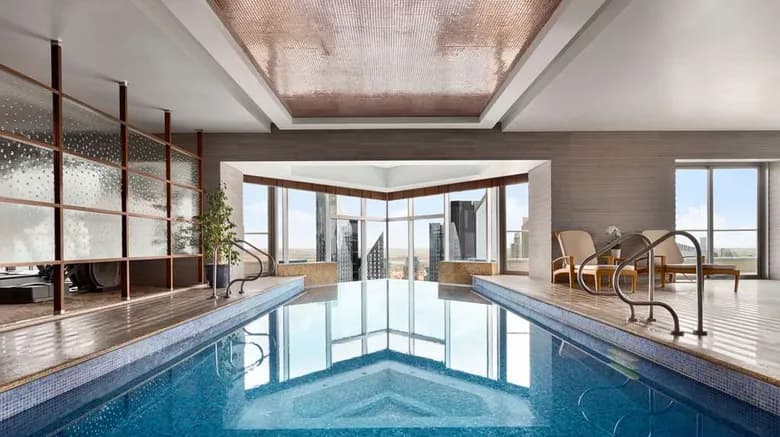 3) Sofitel Spa with L'Occitane
The French brand l'Occitane occupies the Sofitel Spa. With its warm, uncluttered colors and the scent of citrus fruits in the spa, you will immediately be put in a Provencal atmosphere. The services are nicely presented on a menu in the form of a restaurant menu with a starter, a main course and a dessert. Each area of the body corresponds to a specific treatment. The products used are natural such as black soap, essential oils or eucalytus. 
The methods are traditional and are adapted to all. You will find body, facial and foot massages. You can accumulate benefits as much as you want. We advise you to follow the recommendations of the Spa therapists. They will know how to listen to you and guide you towards the care which will suit you. 
In the Sofitel Spa with L'Occitane, there is also a traditional hammam revisited by L'Occitane. You will find two options, the hammam ritual blue to give your beauty a shine and cleanliness and the ritual hammam The white massage is similar to the classic hammam with a natural scrub that removes toxins and impurities. The most popular massage is the one based on aromachology oils.
After your treatment, you can go back to yourelaxing in the terrace of the Spa. Remember to book in advance online or by phone. 
Address : Wafi City – Sheikh Rashid Rd – Umm Hurair 2 – Dubai – United Arab Emirates
Opening hours : open every day from 9 am to 9 pm.
Open to men
Phone: +971 4 281 4030
To make an appointment:https://www.sofitel-dubai-theobelisk.com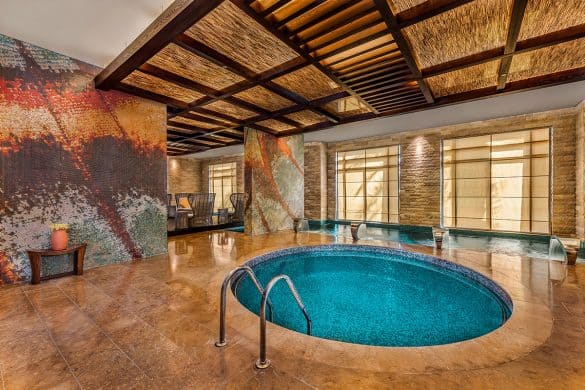 4) Al Maha Desert Resort & Spa
Al Maha Desert Resort & Spa is an unusual place. Located in the middle of the desert, it is the perfect place to relax. This 5 star hotel paradise is the perfect place for a spa day, pool and relaxation. Al Maha desert resort & spa offers a package that might interest you. It gives you the right to access for one day to thefull day at the main poolthe entrance fee to the Dubai Desert Conservation Reserve and the timeless spa facilities. You can choose between several treatments and massages as the body scrub, body wrap, eye care, natural hair care or ayurvedic treatments adapted to your request. If you wish to share this moment as a couple, it is possible to book a massage for two.
It's a good way to take a day to completely disconnect from the city, to recharge your batteries and take care of yourself for a day.
The hotel is part of the large Marriott Hotel Groupyou will not be disappointed by the quality of service and benefits.
There is a restaurant in the hotel that offers a varied menu. You can have lunch in the hotel's terrace which gives a breathtaking view of the Dubai desert.
The hotel does not accept children.
For reservations, please call +971 4 832 9900. Reservations are required.
Address: Dubai Desert Conservation Reserve, Dubai – Al Ain Road, Dubai 118887
Schedules: open every day from 7 am to 8 pm.
Phone: +971 4 832 9900
Website : https://www.marriott.com
5) The Spa at Palace Downtown
In an oriental spirit, the Palace Downtown transports each guest on a journey of peace. Outside, oases adorn the hotel's entrance. Inside, through the mosaics, colors and design, it is in a spirit of a thousand and one nights that the palace will transport you. The Spa at Palace Downtown is equipped with Jacuzzis, massage rooms, hammams and other rooms to relax and take care of yourself. 
All the The products used are natural and adapted to each massage and care. Each therapist at the Spa is an expert in his or her field and has a thorough knowledge of the business. They will listen to you and will be able to suggest the best methods for your moment of relaxation. 
After your spa session, you can relax by the pool and enjoy a drink while taking in the beauty of the oasis and outdoor setting. It's a haven of peace in the heart of Downtown.
For reservations, please call +971 4 832 9900. Reservations are required.
Address: Sheikh Mohammed bin Rashid Blvd – Downtown Dubai – Dubai – United Arab Emirates
Schedules: open every day from 12:00 to 21:00.
Phone: +97144287805
E-mail to reserve a spa session : spa.padth@palacehotels.com
Website : https://www.addresshotels.com/en/hotels/palace-downtown/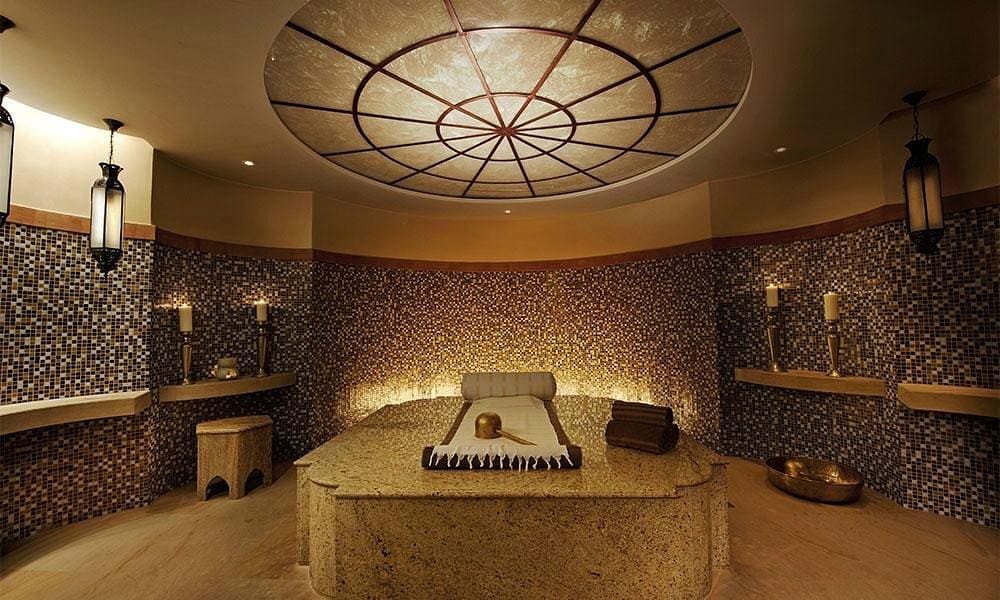 For a day of complete relaxatione, we advise you to take advantage of the place where you will do your half-day spa to have lunch or a drink. Remember to book in advance so you don't miss this moment. Spas are located in lively areas and are easily accessible. You can take a stroll along the seafront, go shopping or have a drink on one of the city's rooftops. No matter what neighborhood you live in, whether it's the Marina, Downtown or Jumeirah, you'll have no trouble finding an activity to do.