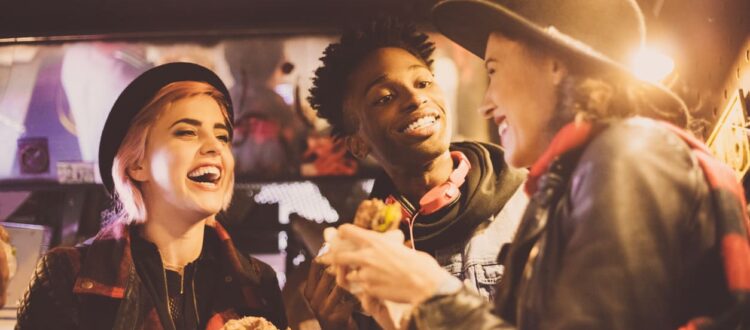 The 5 must-see music bars in dubai
Dubai is a great place to party with friends, couples or loved ones. In the four corners of the city, you will find many restaurants and bars.ooftops, bars, discos and beach clubs. There is no shortage of places to have a drink in a musical atmosphere in Dubai. Whether it's an intimate setting or a more festive one, you'll find the right place for you. In the city of luxury and high standing, don't miss an unforgettable evening. We have selected five must-see music bars in Dubai which we recommend you to test. 
1. Traders vics
Push the doors of the Traders Vics Medina, is to find oneself disoriented in a few seconds. A decoration which plunges us in a Cuban atmosphere. 
This bar in addition to offering a immersive experience in a Latin culture, offers delicious tropical cocktails that you'll only find on the Traders Vics menu like the rusky kai, Honi Honi, Mango tai, suffering bastard and many other drinks. We advise you to live the experience until the end and to try the ceremonial cocktails. These drinks are served in a bowl, as is the custom in Polynesian culture. 
For those who do not drink alcohol, it is possible to ask the bartender to make you a cocktail.
On the menu, you will also find a large choice of international dishes. Let yourself be tempted by an appetizer, a dish with Asian flavors. The bar also offers vegetarian options.
Make way for music with a Cuban group that entertains the bar every night. If you're looking for a place to listen to live Cuban music and drink a delicious cocktail, Traders Vics is the place for you. 
Address : STORE NO.143, SOUK MADINAT JUMEIRAH, JUMEIRAH DISTRICT, Near Mina Salam Hotel – Dubai
Opening hours: open every day from 12:00 to 01:15.
Live music from 8:30 pm
Telephone: +971 4 368 6559
Website : https://tradervicsmadinat.com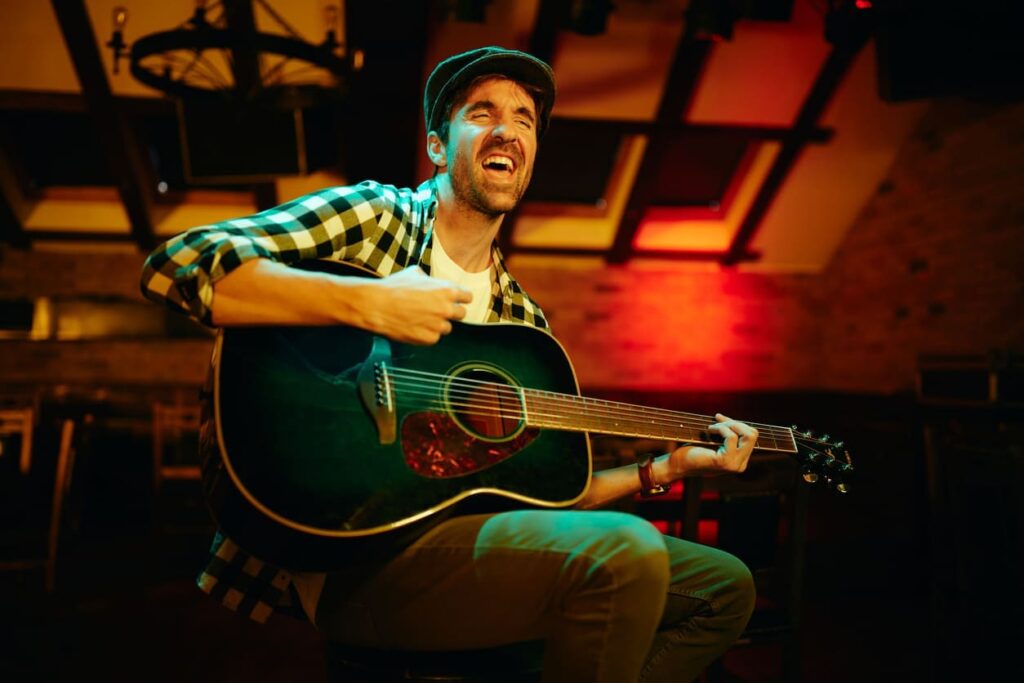 2. Soho garden dxb
It is one of the most popular places in Dubai. Soho Garden DXB is a bar, a restaurant and a place to have fun. It is arranged in several places where it is possible to reserve a private corner. 
This bar is for those who want to party, have a drink and listen to good music. On the dance floor or in the more intimate space, you will have understood, Soho Garden DXB is a place where you will find your comfort. Here, we come with friends or couples to sip a good cocktail, eat and spend a pleasant evening. The strong point of Soho is that they have a diversified evening program. It is important to make reservations before you go. If you are only in Dubai for a limited time, be sure to book in advance.
Another Soho bar has also opened in Palm Jumeirah.
Address : Racecourse, Grand Stand – Al Meydan Rd – Nad Al Sheba 1 – Dubai
Opening hours: open from 20:00 to 02:00.
On Saturdays, they open the doors from 3:00 pm.
Telephone: +971 52 388 8849
Reservation: bit.ly
Website : https://www.sohogardendxb.com
3. Blah blah Dubai
Known mainly for its beach club and restaurant, Bla bla dubai is also the place to be for its nightlife. 
What makes Bla Bla Dubai special is that it offers several bar areas in one place. Depending on the mood you are looking for, you will choose the space that suits you best among those: The Rooftop, The Tent or The Backroom.
A different evening program every night with DJs, bands, singers from all over the world. What makes this place even more incredible, because the evenings are never the same.
Just like the menu, the drink menu is international. You can choose from a wide range of cocktails, beers, sakes and wines from different countries like Japan, Mexico, France, etc. Accompany your drink with a pizza, sushi or sandwiches.
As you can see, Bla Bla Dubai is a must-see bar. Remember to book well in advance.
Address : 5101 Messer Street Beach by Meraas Mall – Jumeirah Beach Residence – Dubai
Schedules:
THE ROOFTOP
Every day from 16:00 to 03:00
THE TENT
Every day from 20:00 to 03:00
THE BACKROOM
Tuesday to Friday from 8:00 pm to 3:00 am
Saturdays from 16:00 to 03:00
Telephone: +971 58 606 3535
Website : https://blabladubai.ae
4. Buddha bar
Located in the heart of the Marina, within the luxurious Grosvenor House. The Buddha bar is known for its restaurant, parties and unique cocktails. It is one of the trendiest places in Dubai. That's why most of the clientele is local and most of them are expatriates. 
Every Thursday and Friday, evenings are organized at the bar with a dance show until closing time. On the menu, you'll find a wide range of house cocktails created by the Buddha bar's expert mixologists. Let yourself be tempted by the Far East Julep cocktail. 
If you're visiting Dubai on vacation, on business, or if you're a resident, be sure to check out Dubai's nightlife at one of the must-see bars. A popular and popular place means you have to make a reservation to make sure you get a seat.
Address : Grosvenor House Dubai – Al Emreef St – Dubai
Schedules:
open from Sunday to Thursday from 19:00 to 01:00
open every Friday from 19:00 to 02:00
open every Saturday from 20:00 to 02:00
Telephone: +971 4 317 6000
Website : https://www.buddhabar-dubai.com
Reservations : eat2eat.com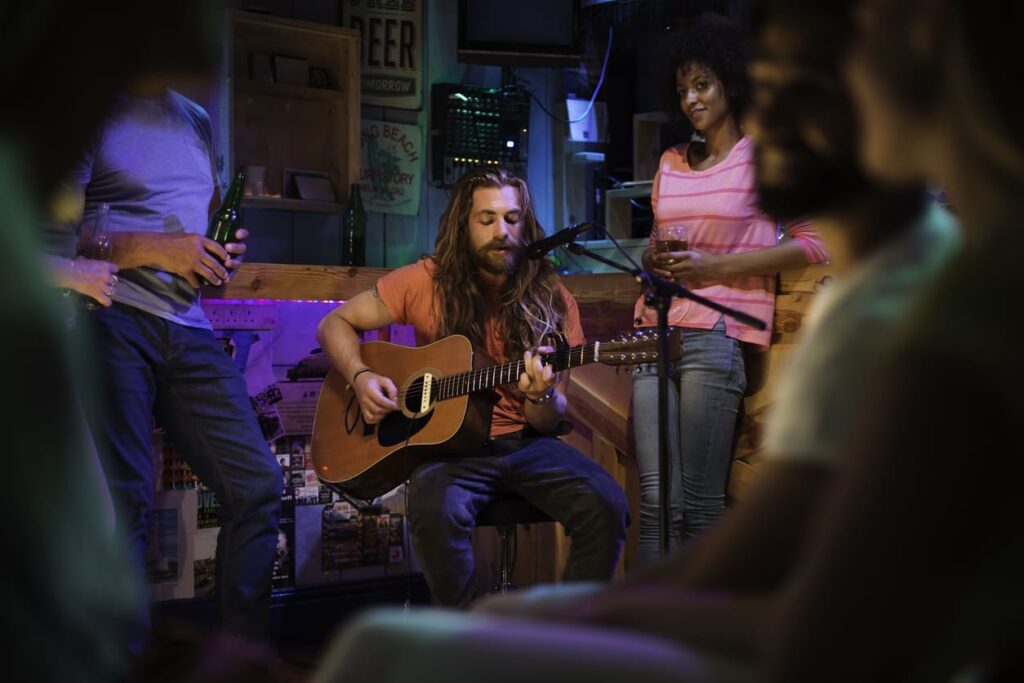 5. The Office
On the second floor of the 5 star Hilton Hotel, you will find The office, a bar with an unforgettable experience.
Each customer is considered a VIP. From the service to the quality of the drinks and the evening, the team takes care of its customers.
In addition to the music, a group of dancers will set the mood all evening. You can come with a group or alone. The setting is luxurious and relaxed. You'll feel right at home here. The cocktails and sushi are customer favorites. So don't miss a night out at The Office if you're in Dubai. 
Remember to make reservations and ask for the days and times of the shows.
Address : Ground Floor HILTON HOTEL Al Habtoor City Sheikh Zayed rd Exit 47, Dubai
Opening hours: open from Thursday to Sunday from 5 pm to 2 am.
Telephone: +971 543 111 777 / +971 56663 7777
Website : https://theofficedubai.com
Reservations: reservation@theofficedubai.com
These bars also serve as restaurants. It is possible to combine dinner and party. If you are on vacation in Dubai, it can be a good option to try the restaurant menu and enjoy a drink and a good time. It is better or compulsory to make a reservation before going there. The hours may change depending on the season.