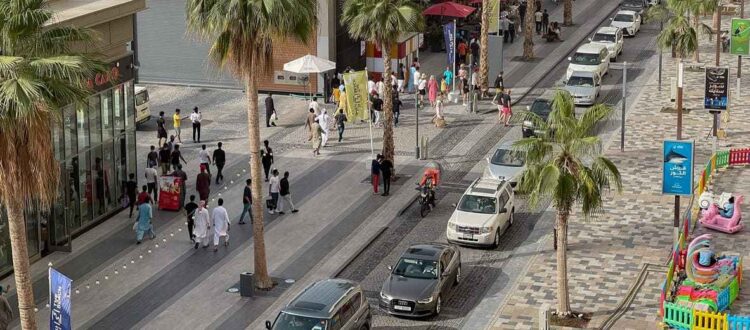 The 10 best restaurants in JBR
Jumeirah Beach Residence known as JBR is a pleasant area to walk, swim and eat.
Residents and tourists alike appreciate JBR for its beachits beach activitiesits young and family atmosphere, its hotels and its many gourmet restaurants. Restaurants, bars and cafes that offer gourmet cuisine are numerous in JBR.  
Here are the 10 best restaurants that are both chic and casual that we recommend you to try in the district of Jumeirah Beach Residence.
1. The Cheesecake Factory
You can't be in Dubai without going to the The Cheesecake Factory. This restaurant is known by some as cheesecake heaven. A creative menu with over 250 dishes to choose from, generous portions and equally good desserts.  
In addition to the dishes, 30 cheesecakes in different flavors are on the menu. 
If you want to try a little of everything, choose the small platters. They are composed of different snacks and appetizers.
We advise you to opt for the legendary dishes that are indestructible such as sandwiches, pastas, salads, steaks and hamburgers.
On the dessert side, fresh strawberry cake, Adam's peanut butter and caramel marble, white chocolate raspberry cake, lemon meringue cake and the famous Red Velvet have been a big hit for years.
When you come to The Cheesecake Factory, you are sure to eat quality dishes and desserts, because everything is done the same day. 
Address: The Beach – Jumeirah Beach Residence – Dubai
Schedules:
Monday to Wednesday and Saturday to Sunday from 10am to midnight
Thursday and Friday from 10am to 1am
Contact: +971 04 315 3655
Website : https://www.thecheesecakefactoryme.com/uae
2. Zengo
In an elegant and intimate setting, Zengo offers Asian specialties. The restaurant has three areas, each with its own theme and atmosphere. 
Located in the Royal Meridien Beach Resort in JBR, Zengo is a great place to gather for tasty Asian-inspired bites in the Far East.
You have the choice between several starters, main courses and desserts such as sushi, rolls, edamame, tempura and also hot dishes. End your meal with a sweet exotic flavored treat.
A DJ is at the turntables during the whole dinner service to ensure a great atmosphere. Whether you're going for dinner or a drink, you'll appreciate the setting and the service. 
Every Sunday from 7pm to 11pm, it's the Sushi Sundays.
A wide range of delicious rolls, sushi, rolls, the iconic ones, the classic ones and much more, all with unlimited consumption.
AED 198 per person and a complimentary bottle of sparkling grapes per couple.
Ladies, Zengo has also thought of you. Every Tuesday from 7pm to 11pm, you can choose two dishes from a special menu Ladies Night and three drinks included for a price of 120 AED.
Address: Al Mamsha Street, Le Royal Meridien Beach Resort & Spa – Dubai
Schedules: open Tuesday to Sunday from 7pm to midnight.
Closed on Monday.
Contact: +971 04 316 5550
Website : https://www.zengo-dubai.com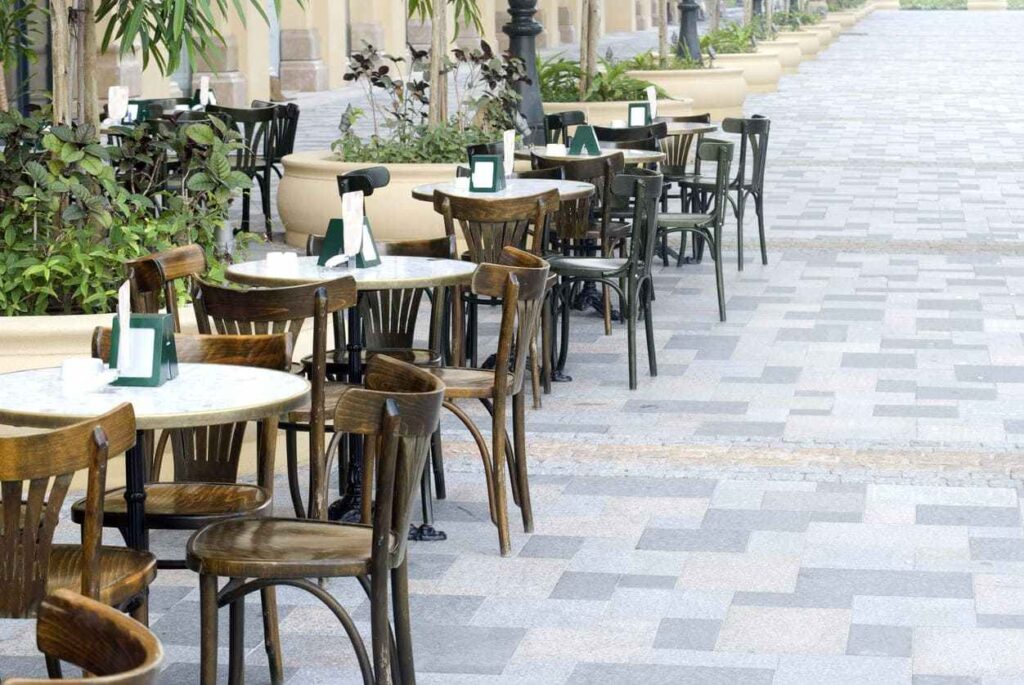 3. Eat Greek Kouzina
On the emblematic JBR walk, is theOne of the most famous Greek restaurants in Dubai, Eat Greek Kouzina. 
Push the doors of this restaurant and let yourself be carried away by the magic of this place. The decoration, the dishes, the atmosphere and the smell of the dishes will immediately take you to Greece.
An authentic cuisine is offered on the menu: Greek starters and dishes such as tzatziki, moussaka, squid, shrimp, feta salads and many other dishes. They offer several vegetarian starters and dishes. All products are fresh and cooked on site. 
The dishes are cooked in a way traditional, Greek style, to preserve all authentic flavors. 
For those who have visited Greece, you will be able to find the best of the classics and for the others, it is the opportunity to discover this cuisine at Eat Greek Kouzina.
This restaurant is very popular on weekends and in the evening. We advise you to book in advance.
E-mail: reservations@eatgreekkouzina.com
Phone : +971 44305249
Address: JBR – The Beach – The Walk – Dubai
Schedules: open every day from noon to midnight.
Contact: +971 04 430 5249
Website : https://www.eatgreekkouzina.com
4. Catch22
In the heart of The Beach in JBR is Catch22, a colorful restaurant in the image of the seaside spots. 
A contemporary decoration with industrial furniture, dynamic lighting, red and blue seats giving the space a retro and pop art atmosphere.
On the menu, you will find Asian specialty dishes and classic American cuisine as the mac&cheese. 
Catch22's signature dishes are a big hit, like the sushi sticks and creative salads.
Take a seat on the patio or inside after a nice swim or walk at JBR Beach for a burger, salad, sushi or a drink.
A restaurant that is suitable for lunch or dinner for couples, families, friends or alone in a relaxed atmosphere. Catch22 stays open very late, you can also go there for a late night drink.
Address: The Beach – Jumeirah Beach Residence – Dubai
Schedules:
Monday to Wednesday and Saturday to Sunday from 8am to 1:30am
Thursday and Friday from 8am to 2am
Contact: +971 04 424 3057
Website : https://catch22.ae
5. Bombay bungalow
Bombay Bungalow located at JBR Walk is an Indian specialty restaurant. Its uniqueness is its incredible location inspired by the luxury bungalows of Mumbai. 
In addition to offering a authentic and pleasant setting, This restaurant offers a menu composed of emblematic dishes of Indian cuisine such as chicken tikka, tandoori, chicken curry, samoussas, byriani and many other dishes. 
A restaurant with a family atmosphere where you can have breakfast, lunch and dinner.
Delicious dishes prepared and revisited by the great Chef Hari Nayak. If you are looking for a place to enjoy the best of Indian cuisine in Dubai and feel at home, Bombay Bungalow is the restaurant for you.
Take a seat from this authentic place and taste the authentic Indian cuisine. The dishes recommended by the chef are the chicken with burrata butter, the fondue of pav bhaji with Gruyere cheese, the bael of squid or the plateau of raita.
Address: Unit 2301, The Beach Mall, in JBR Walk – Dubai
Schedules: open Monday to Sunday from noon to midnight
Contact: +971 04 427 0758
Website : https://www.bombaybungalowdxb.com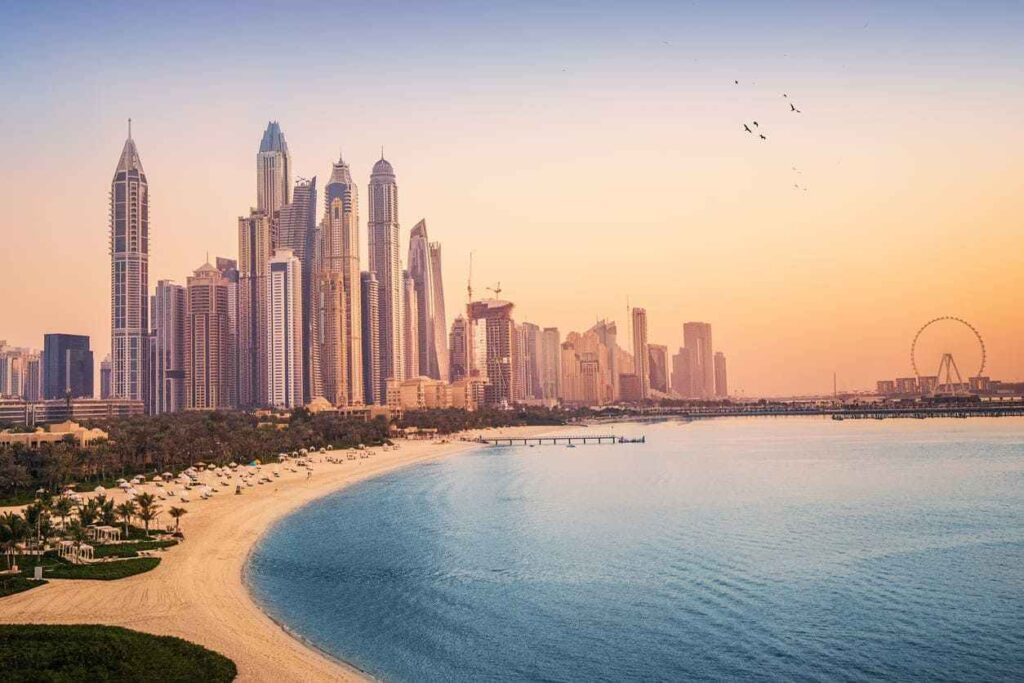 6. Bosphorus Turkish Cuisine
Turkish cuisine is known to be one of the best cuisines in the world. Bosphorus Turkish Cuisine is one of the best restaurants that serve the succulent Turkish dishes in Dubai. 
A simple and authentic cuisine with the flavors of Turkey. You will find on the menu grills, kebabs from Adana, Urfa, kebabs in plate or in dürüm, hot or cold mezzes like the hummusclassic soups such as lentil soup mercimek çorbasi and many other dishes. The dishes are cooked in a traditional way with spices that come straight from Turkey. 
The setting is pleasant and spacious. The restaurant is suitable for everyone, young and old.
Turkish culture is at the heart of the service hospitality, friendliness and exceptional cuisine. Bosphorus Turkish Cuisine is the restaurant you need a must if you are visiting Jumeirah Beach Residence. 
Address: The Walk – Jumeirah Beach Residence – Dubai
Schedules:
Monday, Tuesday and Friday to Sunday from 8am to midnight
Wednesday and Thursday from 8am to 1am
Contact: +971 04 380 8090
7. Splendido Bar & Kitchen
Located at the Ritz-Carlton Hotel in JBR, Splendido proposes a authentic Italian cuisine. In a chic and elegant setting, this restaurant is described as one of the best in Dubai by residents and tourists. 
The harmony of spices and flavors, the quality of the products and the prestigious service make the dinner at Splendido a memorable moment. The menu is composed of regional dishes cooked with seasonal products of high quality and homemade recipes. We will find the best of Italian cuisine such as antipasti, pizzas, pastas and also burrata, meat dishes and also many vegetarian options. 
You can't miss a delicious homemade tiramisu.
Chef Francesco Cavazzina conveys all the beautiful colors of Italy in his dishes. Live an exceptional culinary experience at Splendido bar & kitchen as if you were in Tuscany. Whether it's for an elegant family dinner or a romantic dinnerThere is no reason to go to Splendido. Take advantage of the outdoor gardens to enjoy the tasty cocktails and wines of Italy.
Address: The Ritz-Carlton, Dubai – The Walk – Jumeirah Beach Residence – Dubai
Schedules:
Monday : closed
Tuesday to Sunday from 6pm to 11pm
Contact: +971 04 399 4000
It is strongly recommended to book in advance.
Website : https://www.splendidodubai.com