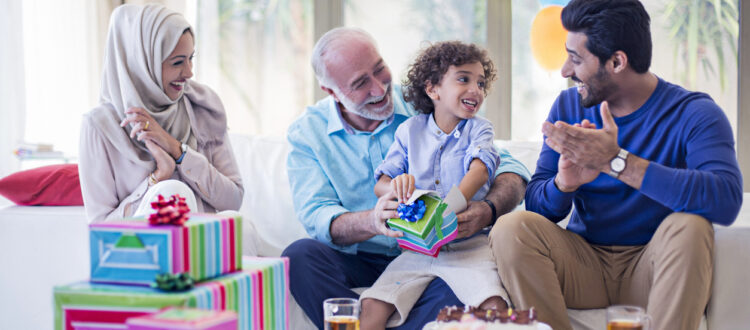 10 gift and souvenir ideas to buy in Dubaï
In Dubai, shopping is a very popular activity for locals and tourists. Day and night, stores and shopping malls stay open late. During your trip to Dubai, be sure to visit the Dubai Mall, Mall of Emirates, independent stores and souks for shopping. We have written this list of gift and souvenir ideas to buy in Dubai. You will find local and authentic productsOne of the best ways to bring a piece of Dubai with you. 
1) Dates
In the United Arab Emiratesyou will see dates in a different light. There are several varieties of dates that are grown, sold in the country and also exported. Among the most popular, we find the Medjool also called the "Queen of dates", the Halawy, the Khadraoui and many other varieties. They are rich in sugar and have health benefits. So, why not offer some? You will find in Dubai several brands and stores that sell simple dates or filled with almond paste in gift boxes ready to be offered. It is also possible to purchase jam, honey or date syrup. You can also find them in the souk. This is a great idea for a local product gift.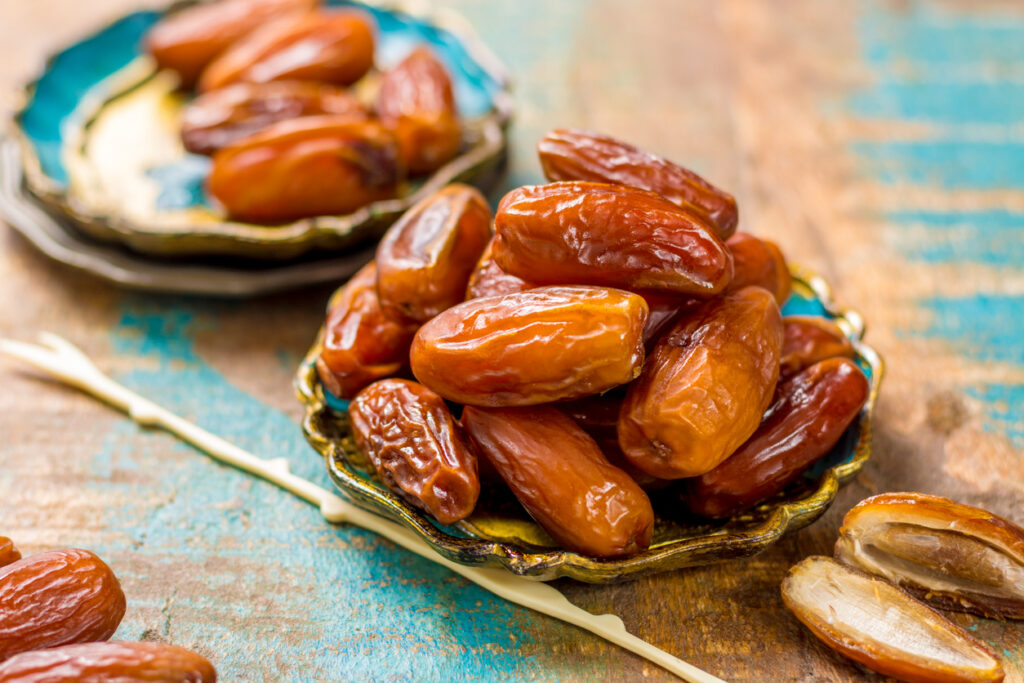 2) The camel milk soap from Dubai
Camel milk is a milk that is found in many care products and in particular in soap. In Dubai, camel milk is consumed by many, as it is easily available. It has health and skin benefits. We have a perfect gift idea for your loved ones or for yourself: camel milk soap. There are several brands that have started to sell organic cosmetic care including camel milk soap. Choose a local brand and uses natural products. The camel milk soap is a good idea for a gift or souvenir.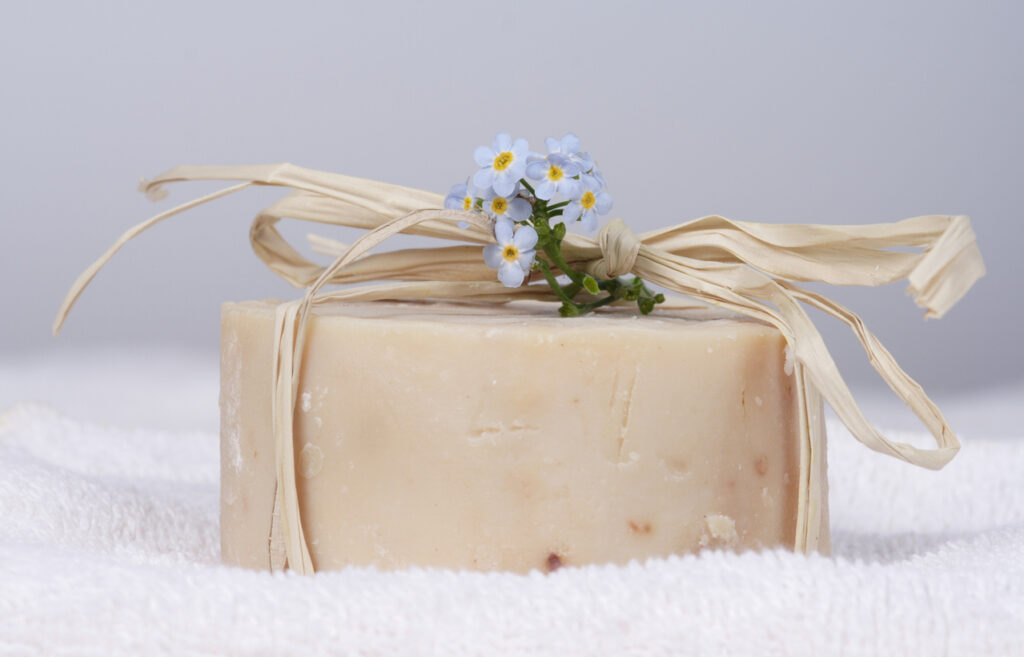 3) Perfumes and incense
At Perfume Souk, you will find stores that sell fragrances of perfumes and essential oils. A special mention for the 'oud. It is a fragrance based on essential oil of woodThis is a very popular and renowned product in the Middle East and mainly in the United Arab Emirates. This is the opportunity to discover scents that you are not used to smelling elsewhere. Among the brands sold, the one that is best known is Arabian Oud. This is a great gift idea for you or your loved ones. 
Deira Perfume souk
Address: Sikkat al Khali – Dubai – United Arab Emirates
Website : https://almubarakaperfumes.com
At the souk in Bur Dubai, you can buy boukhour. These are agarwood chips soaked in jasmine and sandalwood. This isIncense that perfumes the room where you will burn the chips. It gives off a pleasant and very fragrant smell with variations of 'oud. For a genuine 100% giftChoose a local brand. 
Bur Dubai
Address : Bur Dubai – Al Fahidi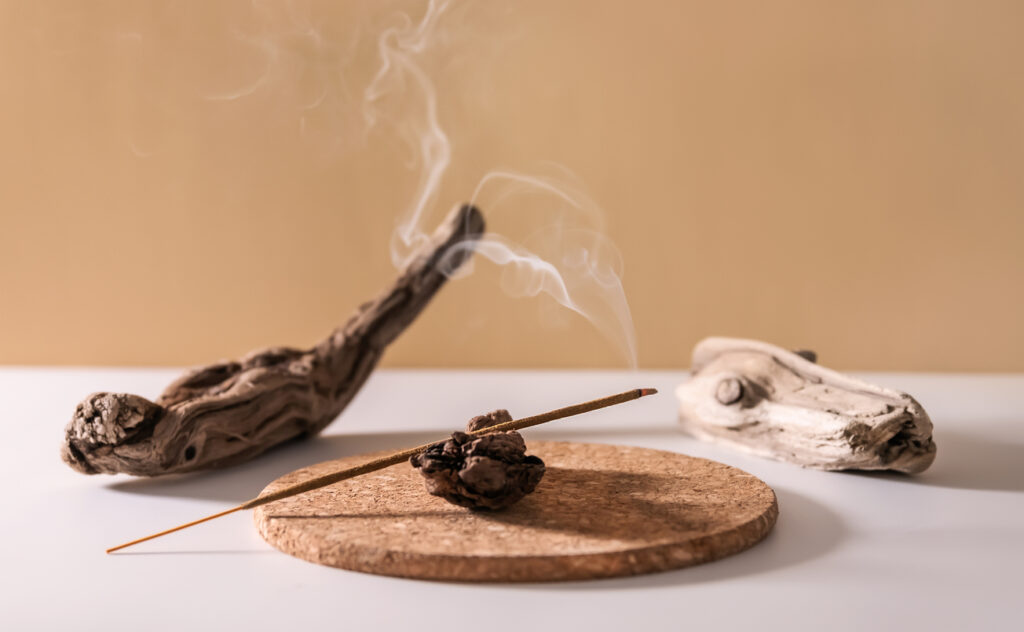 4) Spices and teas
Spice Souk, the spice souk, a sensory stroll through the different spice stalls, tea, coffee and many other local specialties. 
You will find a wide choice of flavored teas from all over the world, of spices like saffron and others used in international cuisine. You can for example buy a mix of several spices or different teas for example. It is an authentic gift that will please your loved ones. 
Spice Souk
Address : 41 34th St – Deira – Al Ras – Dubai – United Arab Emirates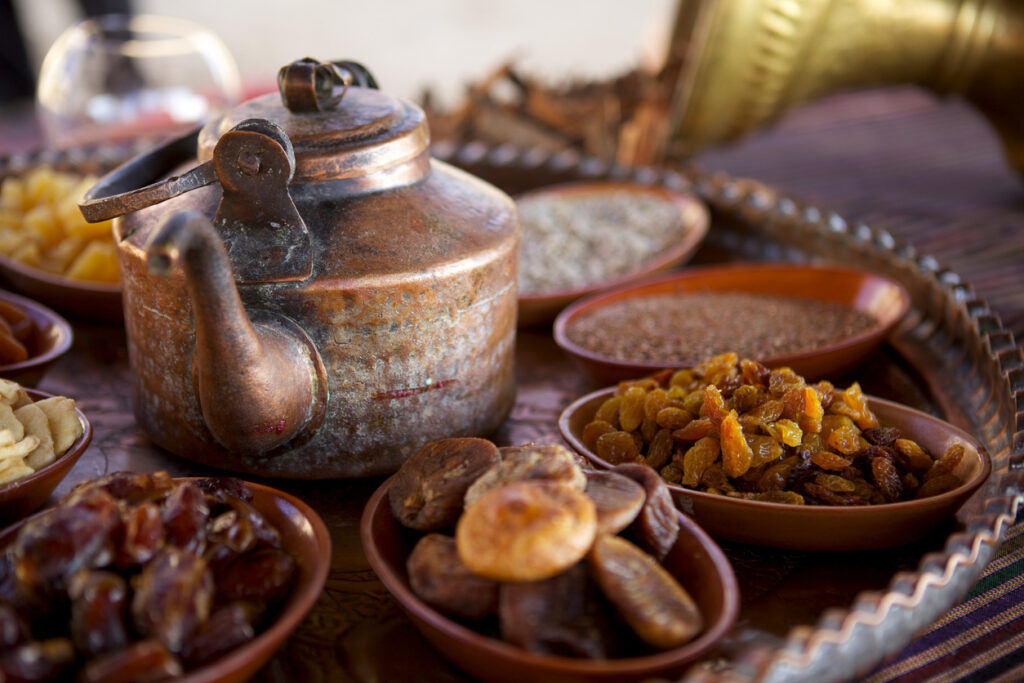 5) Jewelry
The Gold SoukThe Gold Souk is the place to be if you are looking for a piece of jewelry. Here you will find several jewelry stores where you can buy watches, diamonds, silver and gold. Stroll through the souk and browse through the jewelry shops. It is very advantageous to buy gold in Dubai. So, for a small jewel or a special piece, this is the place where you will find what you need. It is possible to ask fcustom-made and personalized jewelry. Jewelry for men, women and children are available in jewelry stores. 
Gold Souk
Address: Gold Corner Building, 3rd Floor – Gold Souq – Deira – Dubai – United Arab Emirates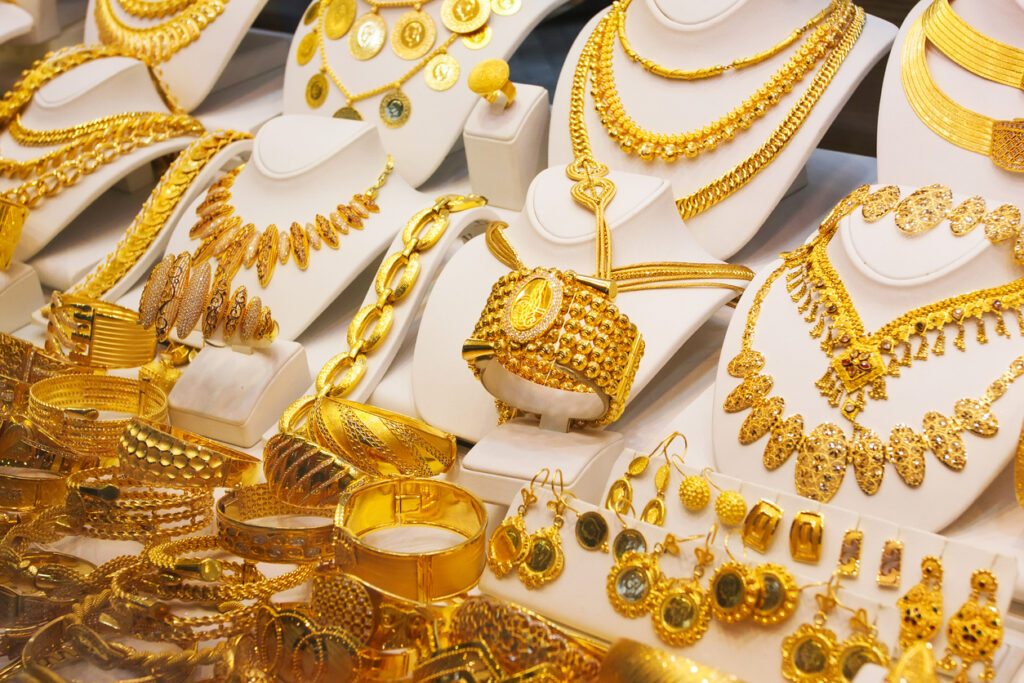 6) Traditional dress
In the souk of Bur Dubai, you will really find everything. It is a cultural crossroads: Indian, Pakistani, Afghan, etc.. This souk is comparable to Ali Baba's cave in textile version. It is a long street with stores, dressmakers and fabric sellers. You will find many stores of traditional dresses for women, men and children, fabric sold by the meter and many other items. 
If you have an idea for an outfit or if you are looking for a traditional garment you will find your happiness.
Bur Dubai
Address : Bur Dubai – Al Fahidi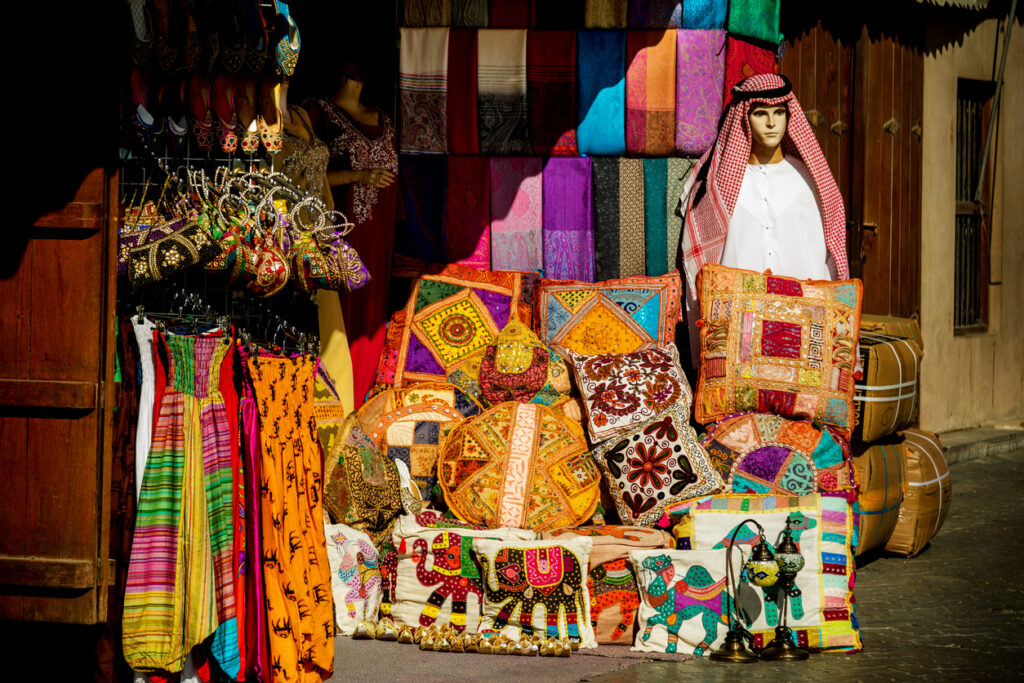 7) Handicrafts
In the souk of Bur Dubai, you will find stores that only sell handicraftsbut not just any kind. One of the artisanal specialties are the lamps made from colored glass, ceramic figures and metal that serves as suspension. It is a decorative object that will give an oriental and warm side to your room. 
With the same materials, you will find in these stores, other decorative objects such as chichas, bowls, ashtrays, etc.. For your home or that of your loved ones, A handmade lamp can be a nice gift that will remind the colors and spirit of Dubai.
Bur Dubai
Address : Bur Dubai – Al Fahidi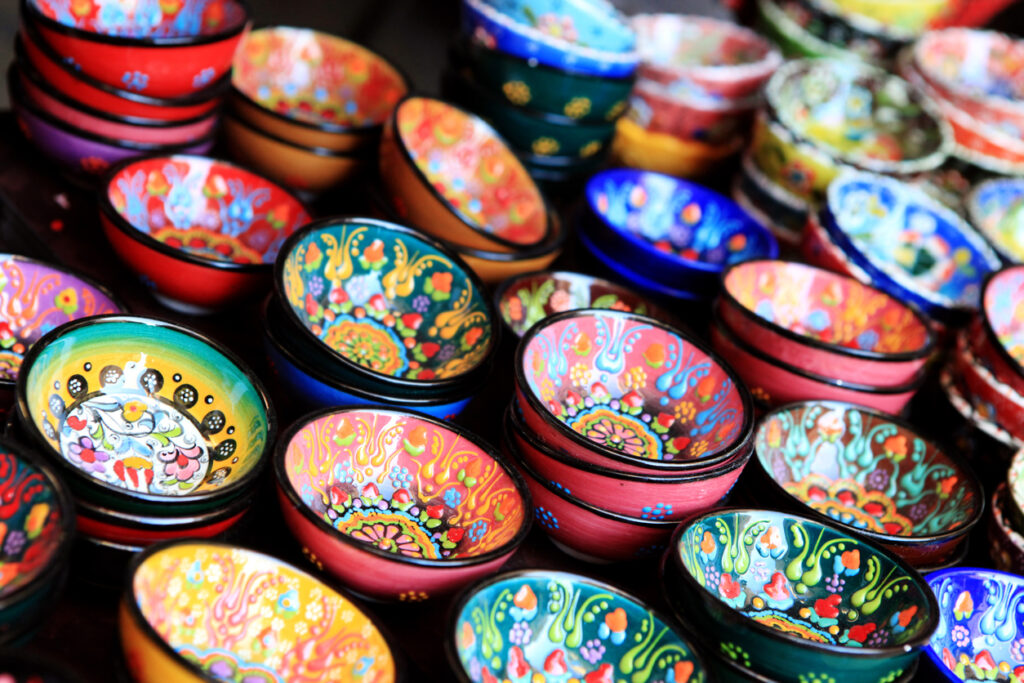 8) Totes bags, mugs and magnets.
Classic gifts that can be found in every country in the world and that are always a pleasure: totes, bags, mugs, etc. You will find these products in the shopping malls such as Dubai Mall, Mall of Emirates or in independent designer boutiques. Opt for a personalized gift such as a ceramic mug, a cotton or linen tote bag with the design of your choice or a product from a designer bought in a concept store for example.  
Dubai Mall
Address: Financial Center Street, Along Sheikh Zayed Road, Next to Burj Khalifa – Dubai – United Arab Emirates
Website : https://thedubaimall.com
Mall of the Emirates
Address : Sheikh Zayed Rd – Al Barsha – Al Barsha 1 – Dubai – United Arab Emirates
Website : https://www.malloftheemirates.com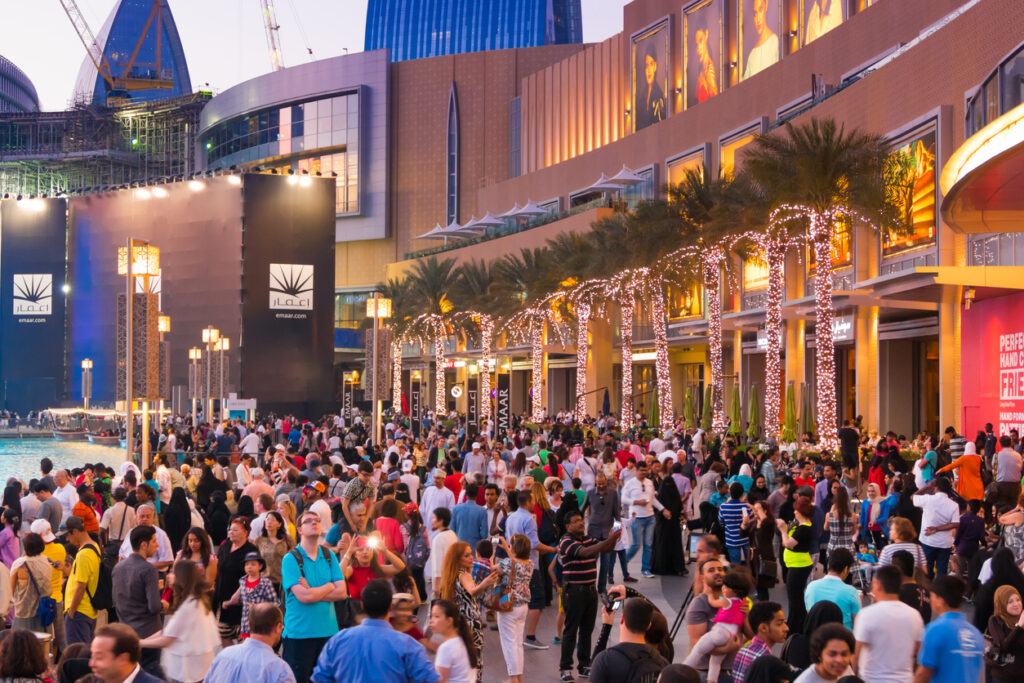 9) World products at Dubai Global Village
The Dubai Global Village is one of the most anticipated events of the year for Dubai residents, but not only. Visitors from all over the world come to the Global Village which is open from October to April. It is organized in different pavilions by country. You will find stands of street foodproducts, ready-to-wear and decoration from all over the world. This is your chance to buy a special gift for your friends, family or colleagues. 
Address: Sheikh Mohamed Bin Zayed Road and Emirates Road – Exit 37 – E311 – Dubai – United Arab Emirates
Telephone: +971 4 362 4114
Website : https://globalvillage.ae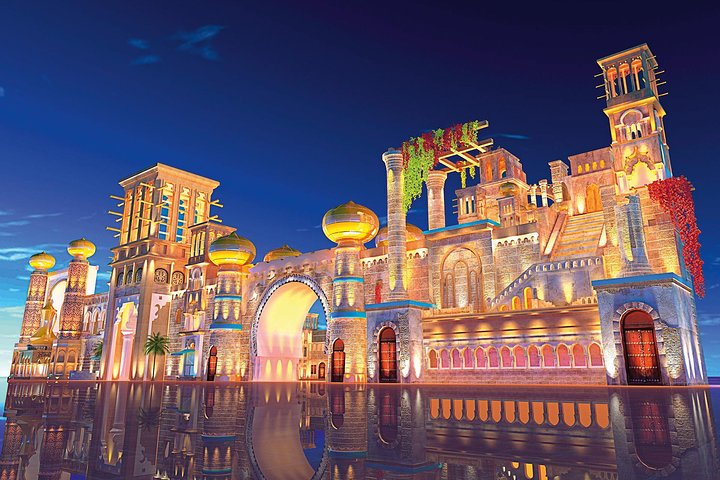 10) Designer products
In Jumeirah, you will find numerous independent stores selling accessories, clothing and beauty products. Here is a non-exhaustive list of places where you can shop in the JBR area: Fashion Vault at Sunset Mall, Kulture House, O Concept, Comptoir 102. If you're looking for an original and stylish gift, this is where you'll find what you need. 
In the Business Bay area you will find Dubai Design District. There are concept stores and designer boutiques. If you have a high budget and want to offer an original and almost unique product, you will have the choice between several styles and brands. 
Fashion Vault
Address: Sunset Mall 56MG+JHR – Jumeirah 3 – Dubai – United Arab Emirates
Kulture House
Address : 106 Jumeirah St – Jumeirah 1 – Dubai – United Arab Emirates
O Concept
Address: Shop No.2, Saltbox Suites – Al Hudaiba Rd – Jumeirah 1 – Dubai – United Arab Emirates
Counter 102
Address : 102 Beach Rd, Jumeirah 1 – Dubai – United Arab Emirates
Dubai Design District
Address : Business Bay
After making your purchase, you can have a coffee in the City Walk area or have a drink in one of the rooftops of Dubai with a breathtaking view of the Marina, the city's rooftops or Atlantis. Afterwards, you can dine in a musical restaurant, a way to end your evening in beauty. Don't forget that Dubai is the city that never sleeps, so take advantage of your stay to try out all the activities you can.