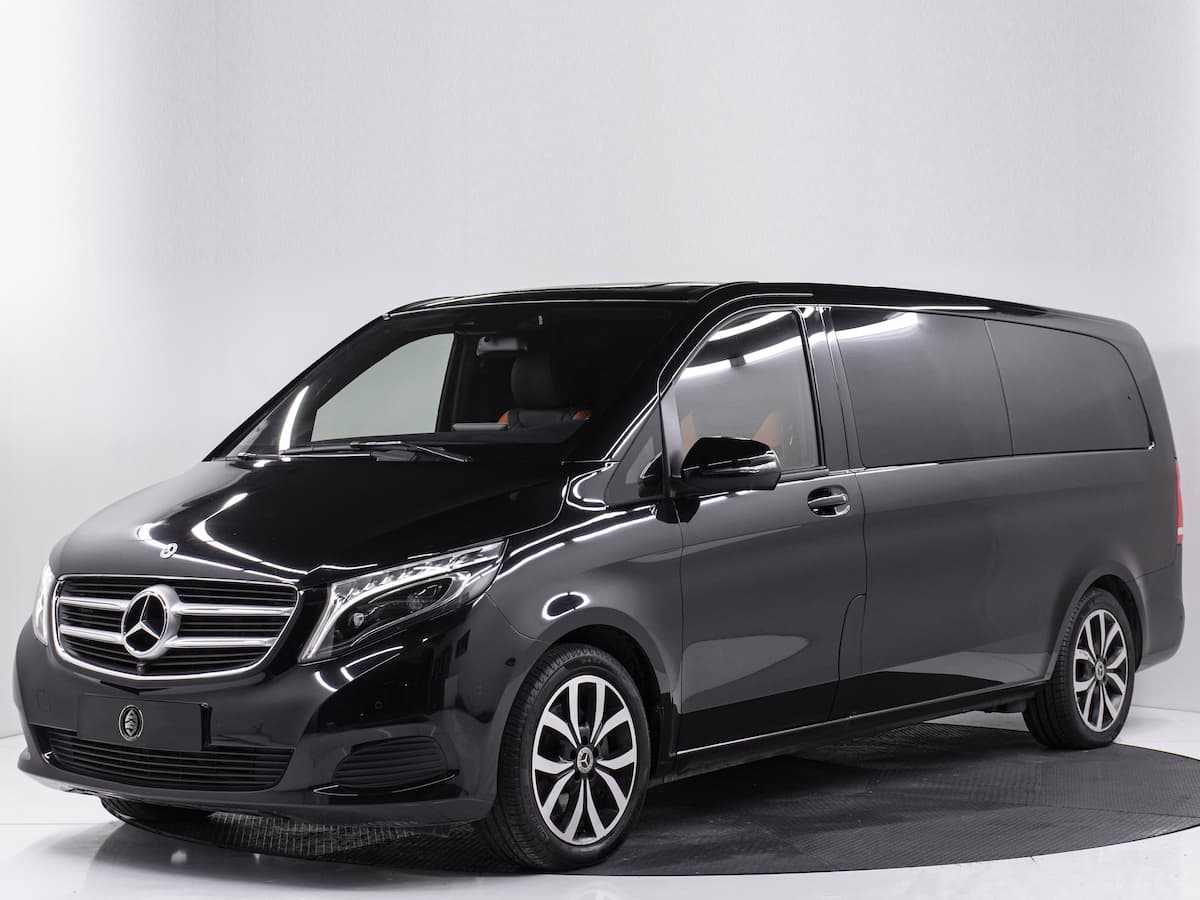 Mercedes Benz V Class Orange

Half-Day
AED 2500
AED 1000

/ Half-Day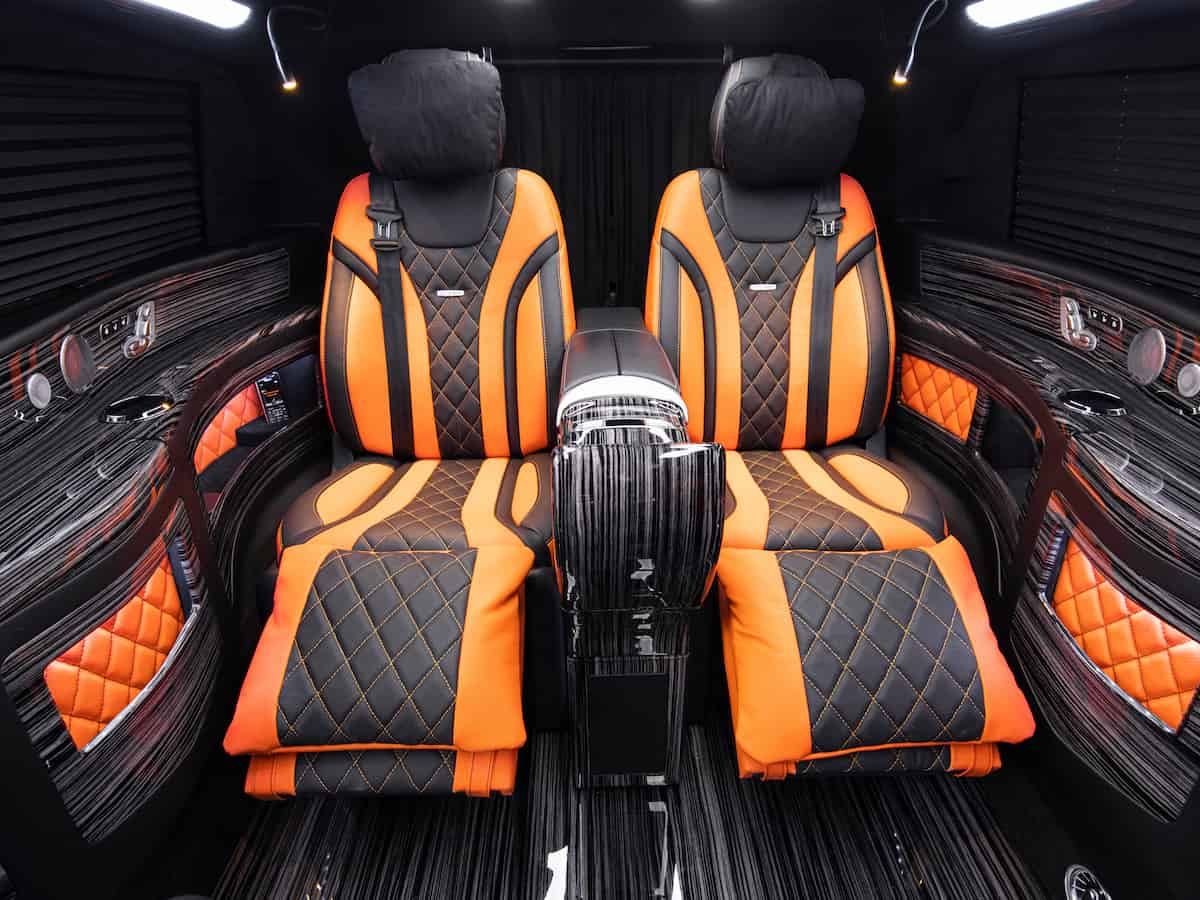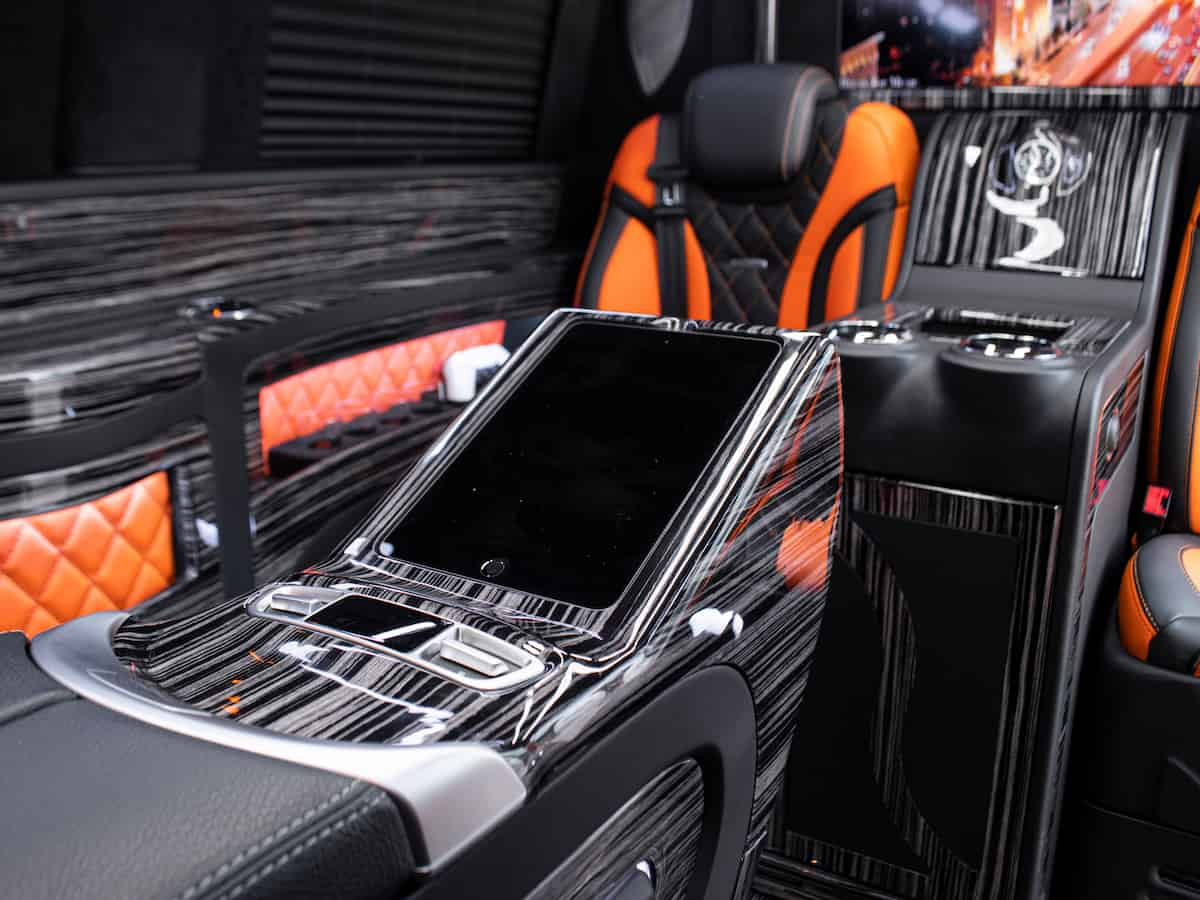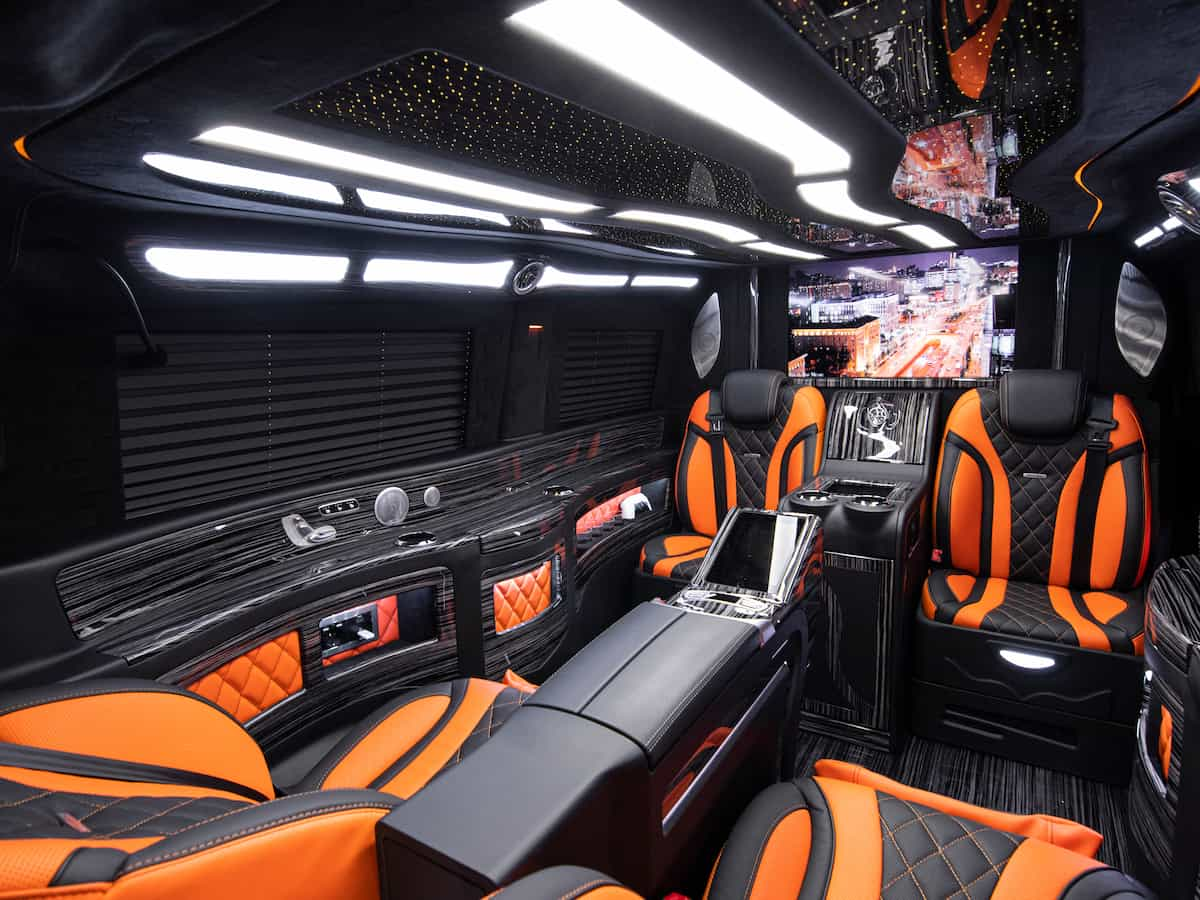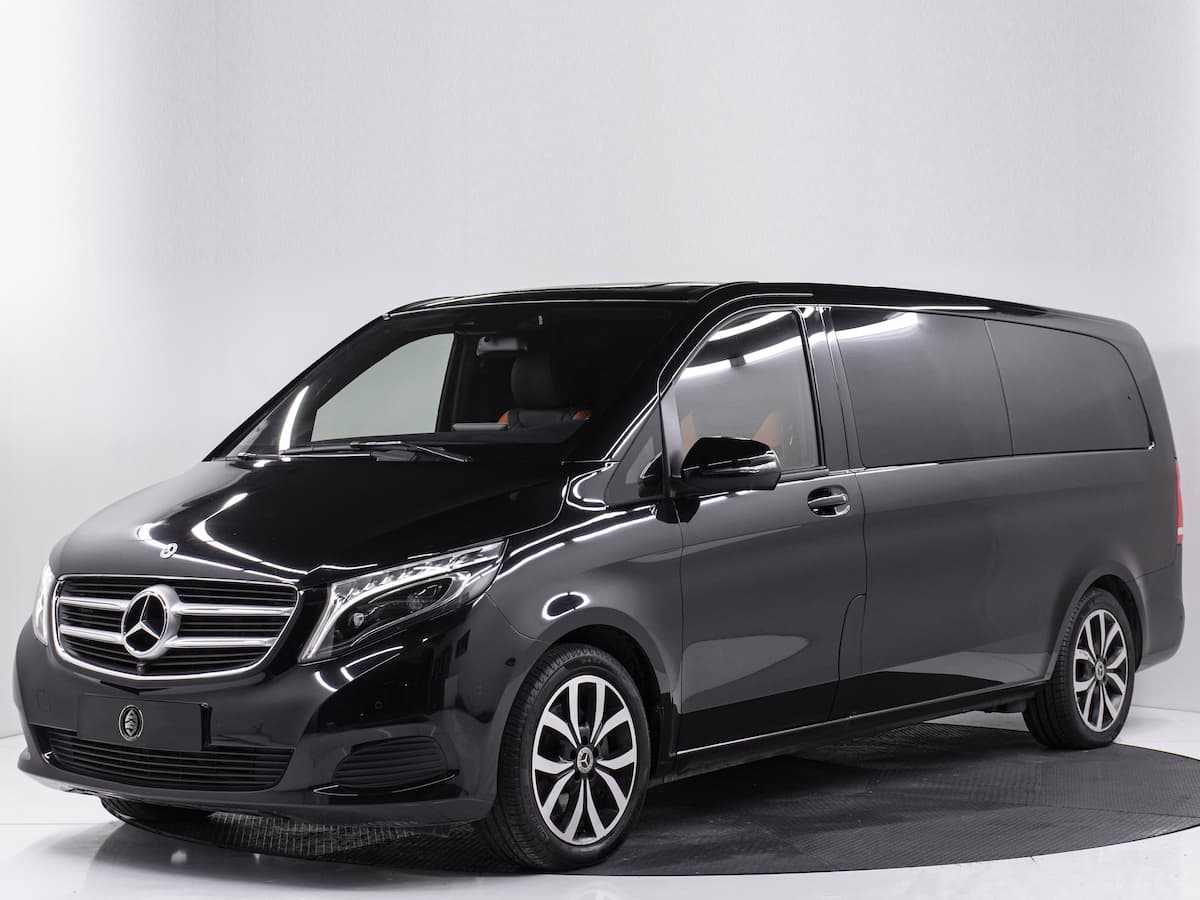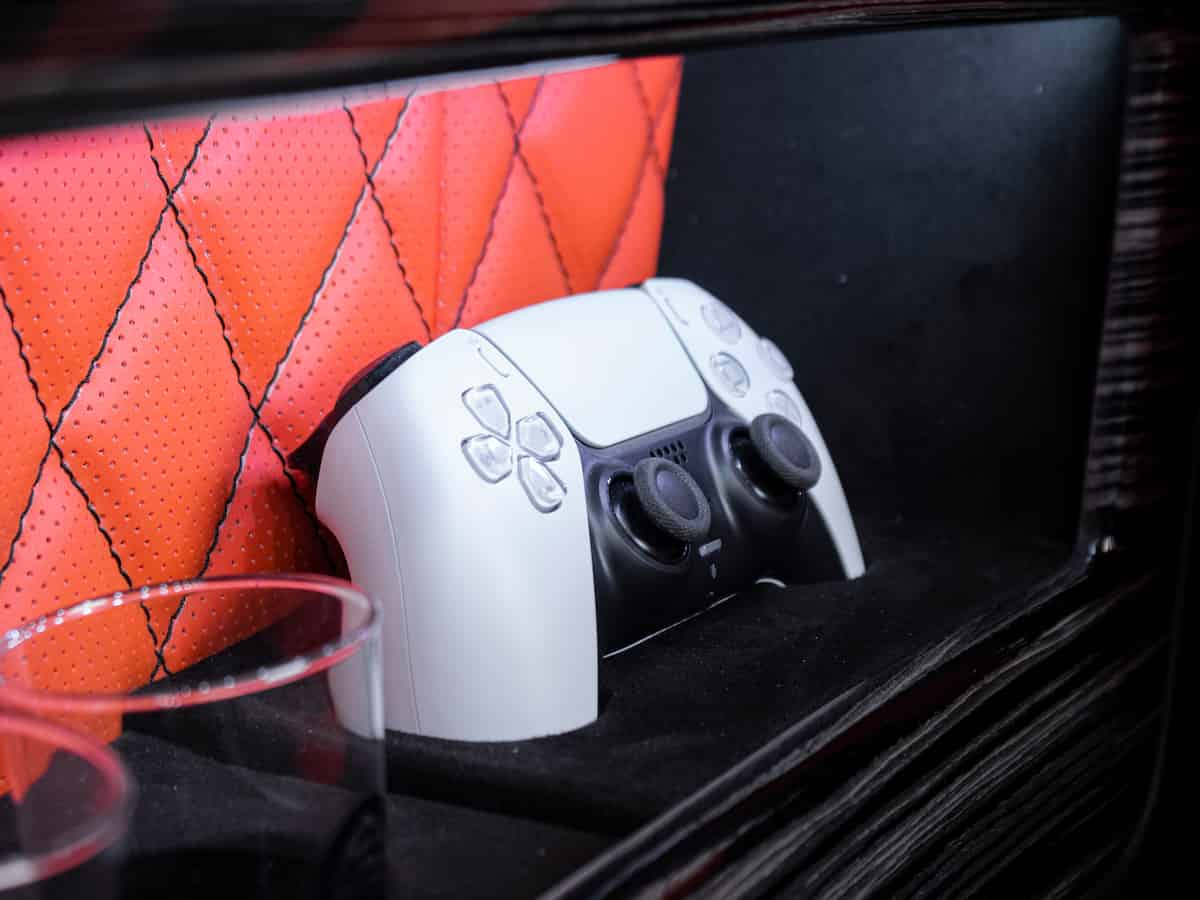 Description of the Mercedes V Class Orange
Have you just landed at Dubai International Airport (DBX)? AS VIP Design will escort you in a Mercedes V-Class Orange, a luxury vehicle, fully equipped and piloted by a driver who knows the roads of Dubai and the United Arab Emirates in their smallest corners.
It is in a royal comfort that you will go to your tourist destinations, to your business meetings, to the airport or to your hotel. On the menu:
The Mercedes V-Class Orange is first and foremost an ultra-spacious vehicle with exceptional interior space. You'll never lack for space, even if you're staying in Dubai with your family;
The ultimate comfort of a German car designed for VIPs. You can even take a nap if you feel like it, to regain your strength after a long flight and attack your stay with panache;
A large screen and a high-end audio system to watch your favorite series or listen to music;
A Playstation 5 to challenge your friends on Fifa or simply to entertain your children during a long journey;
A mini-bar with unlimited drinks to quench your thirst;
A coffee machine to get your strength back;
A high-speed Wi-Fi connection and electrical outlets to recharge your devices.
Of course, the Mercedes V-Class Orange at your disposal is fully air-conditioned… a non-negotiable feature in a country where the thermometer can exceed 40° C in summer.
Mercedes V-Class Orange with private driver: Dubai in a haven of peace
In Dubai and elsewhere in the United Arab Emirates, the car is not really an option. Indeed, the public transport network has not really kept up with the meteoric development of the metropolis, and cabs can take dozens of minutes to arrive via the various applications that operate locally. Naturally, walking, biking and motorcycling are not serious options when the temperature reaches 43° C.
It is therefore logical that Western tourists and businessmen are keen on the luxury car with private driver, an ultra-practical and safe way to get the most out of their stay in Dubai.
Your private chauffeur AS VIP Design is already waiting for you in a Mercedes V-Class Orange at Dubai International Airport to take care of all your travel needs in Dubai, but also in Abu Dhabi, Fujairah and other Emirati cities. One thing is for sure: your trips will not lack style and panache!