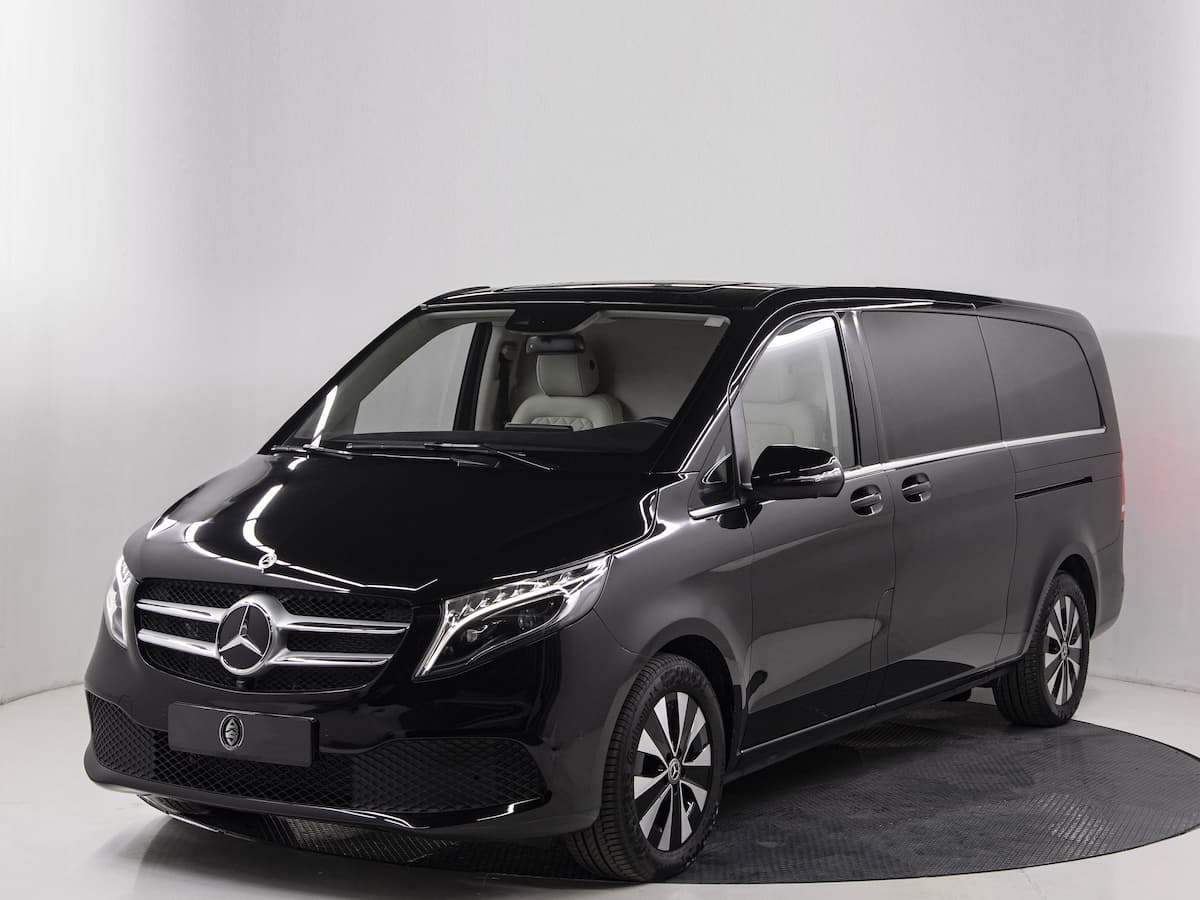 Mercedes Benz V Class Gucci (White)

Half-Day
AED 2500
AED 1000

/ Half-Day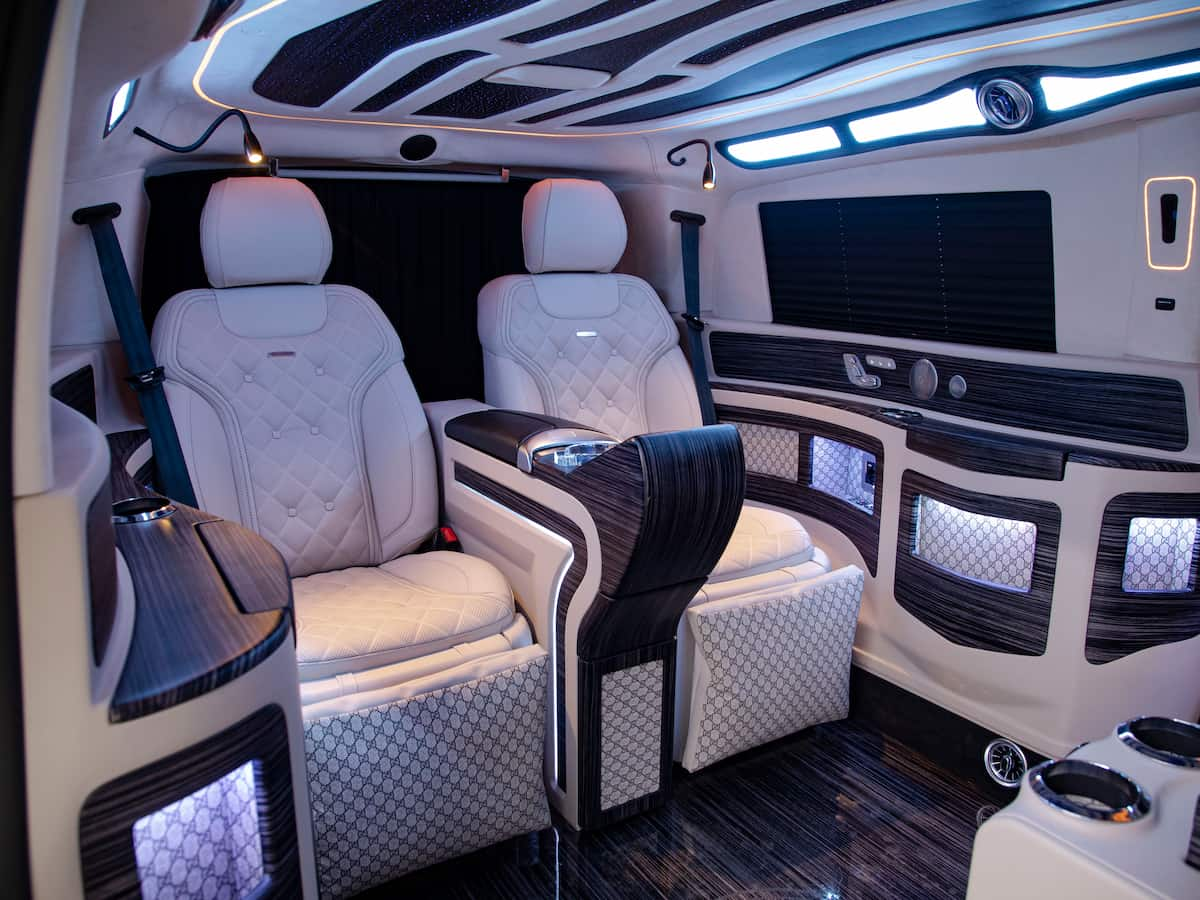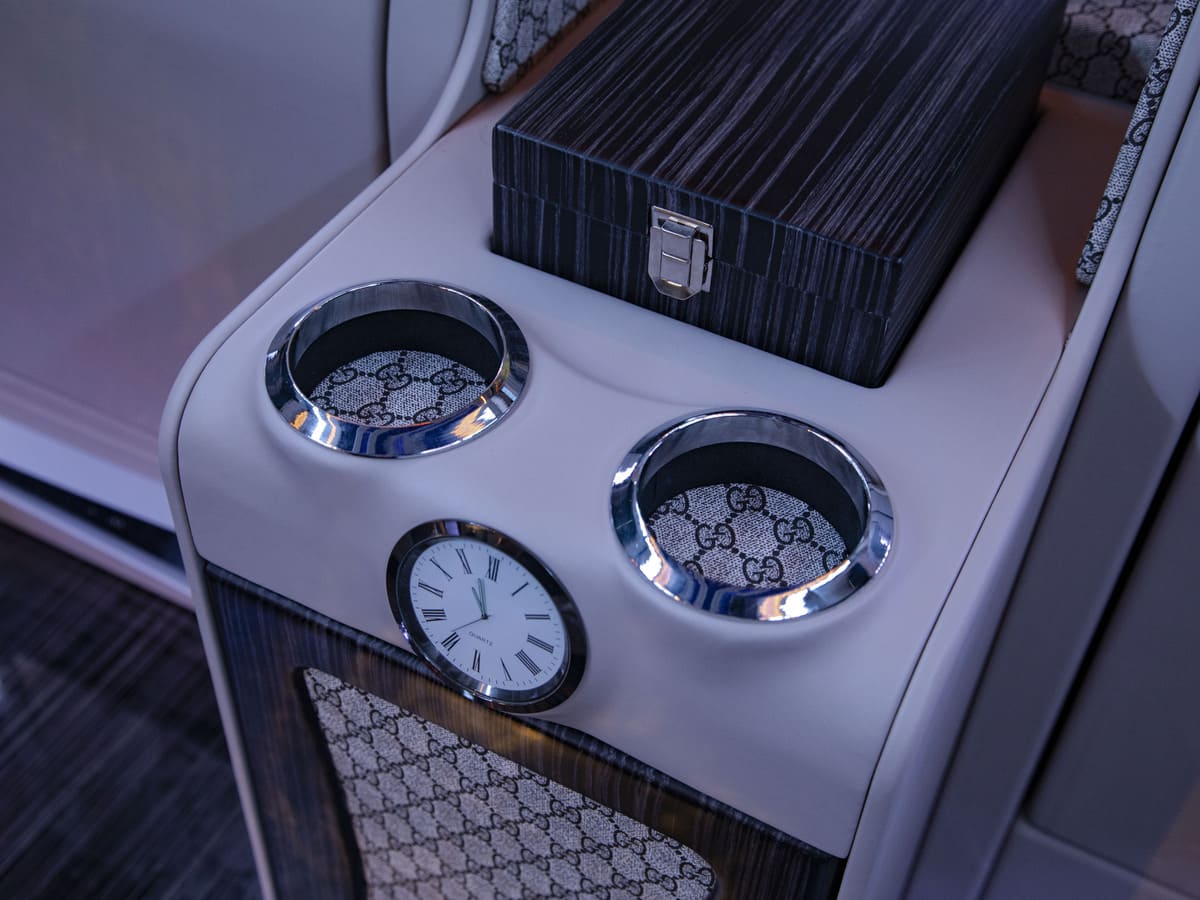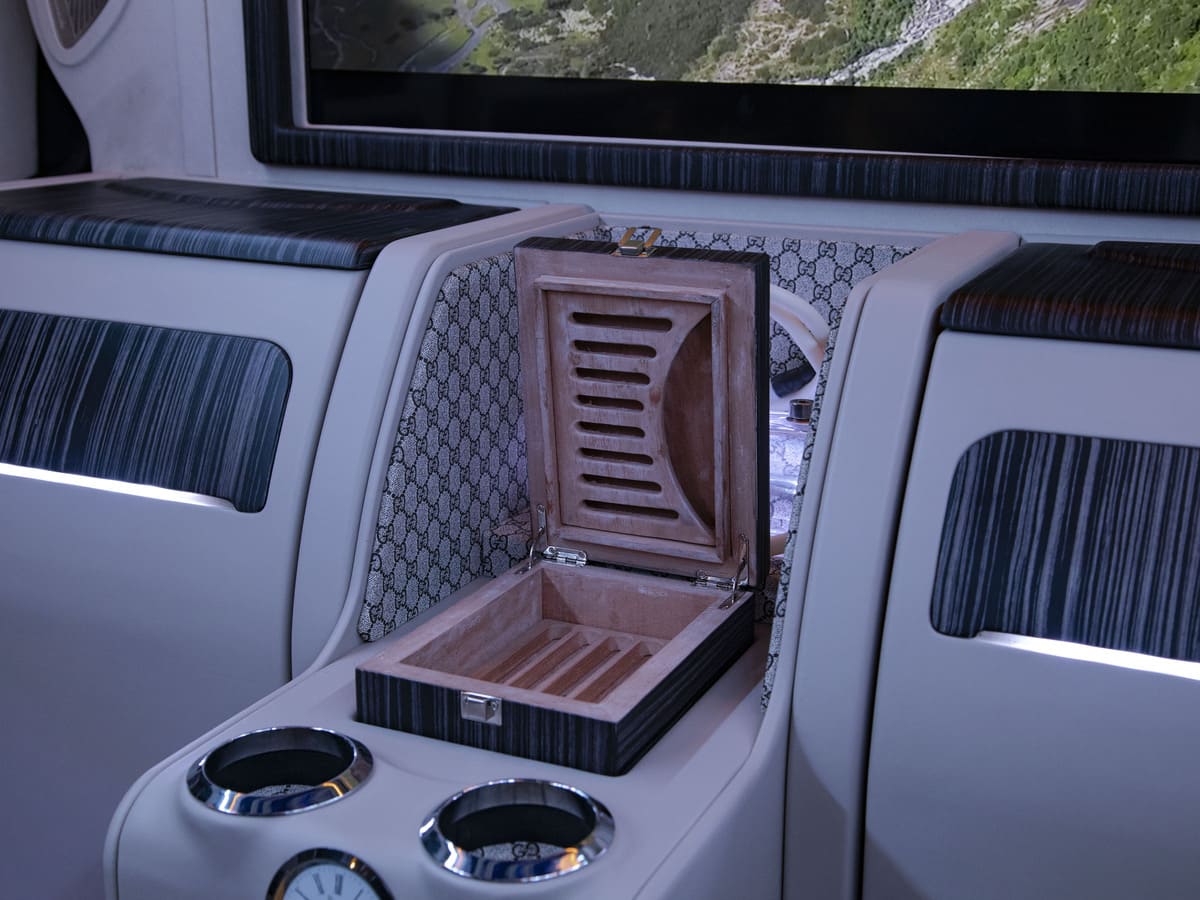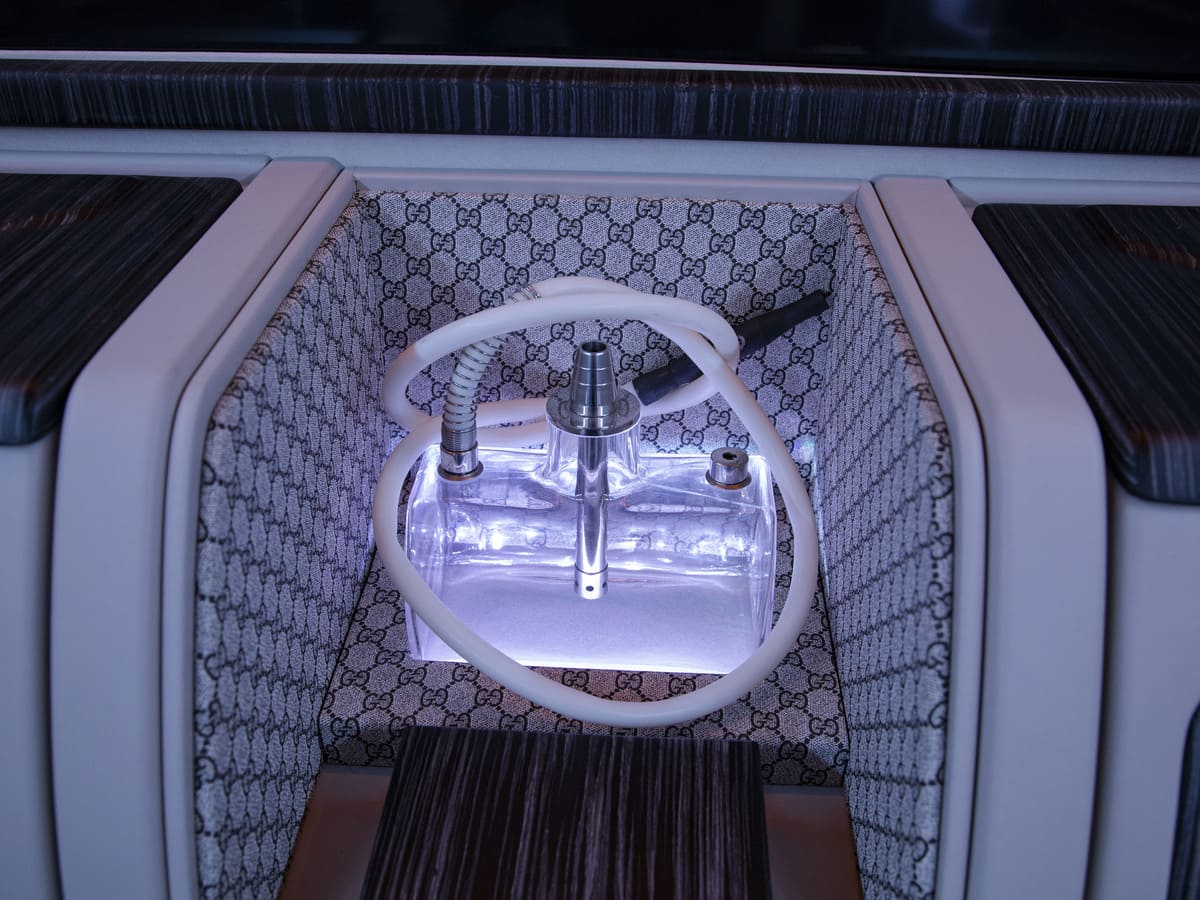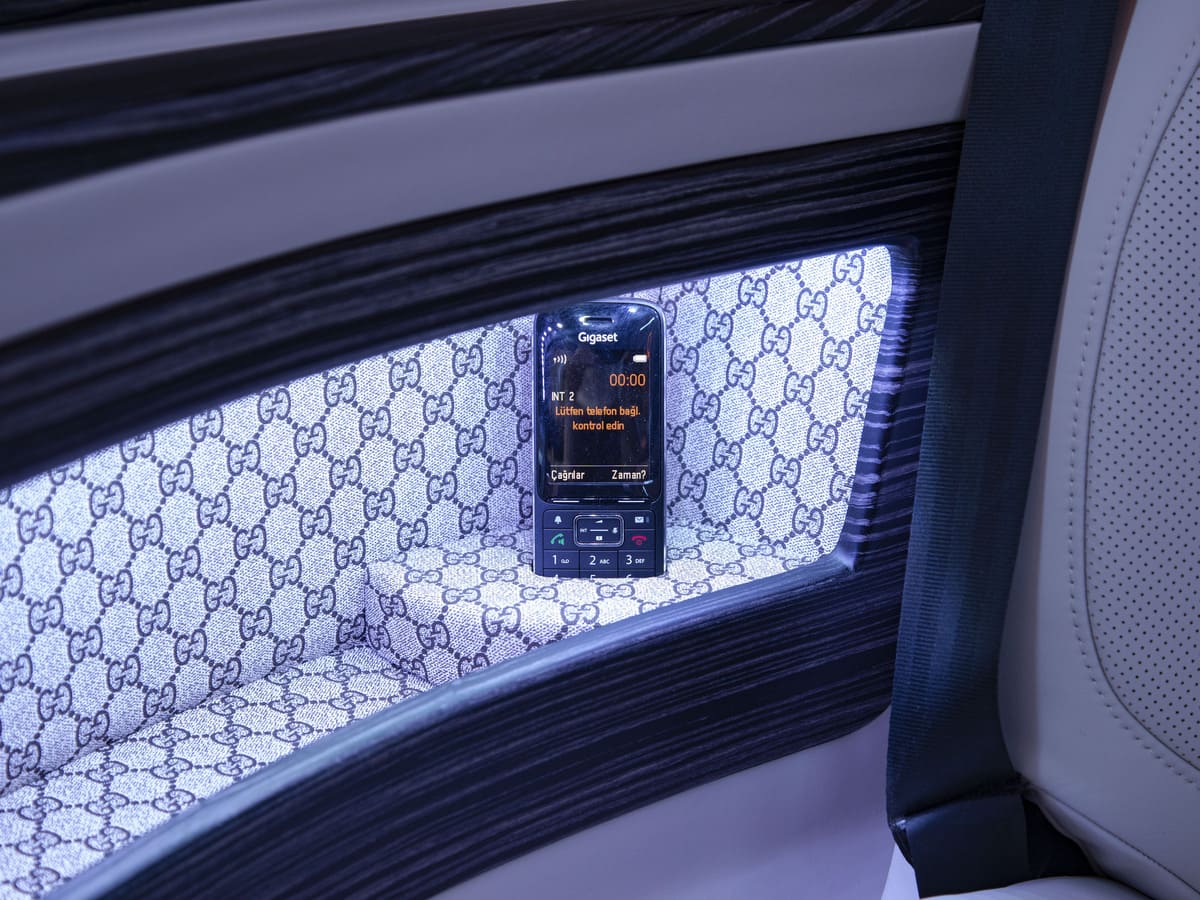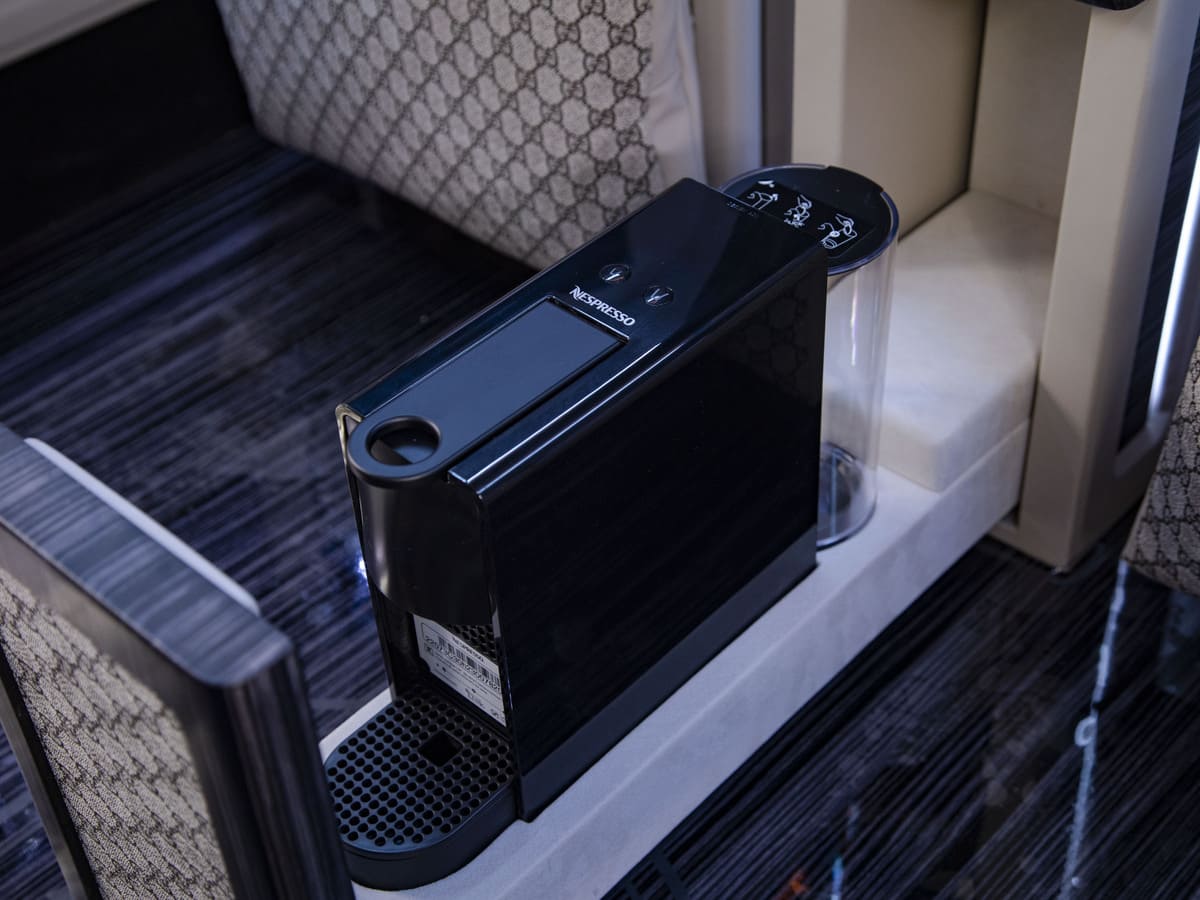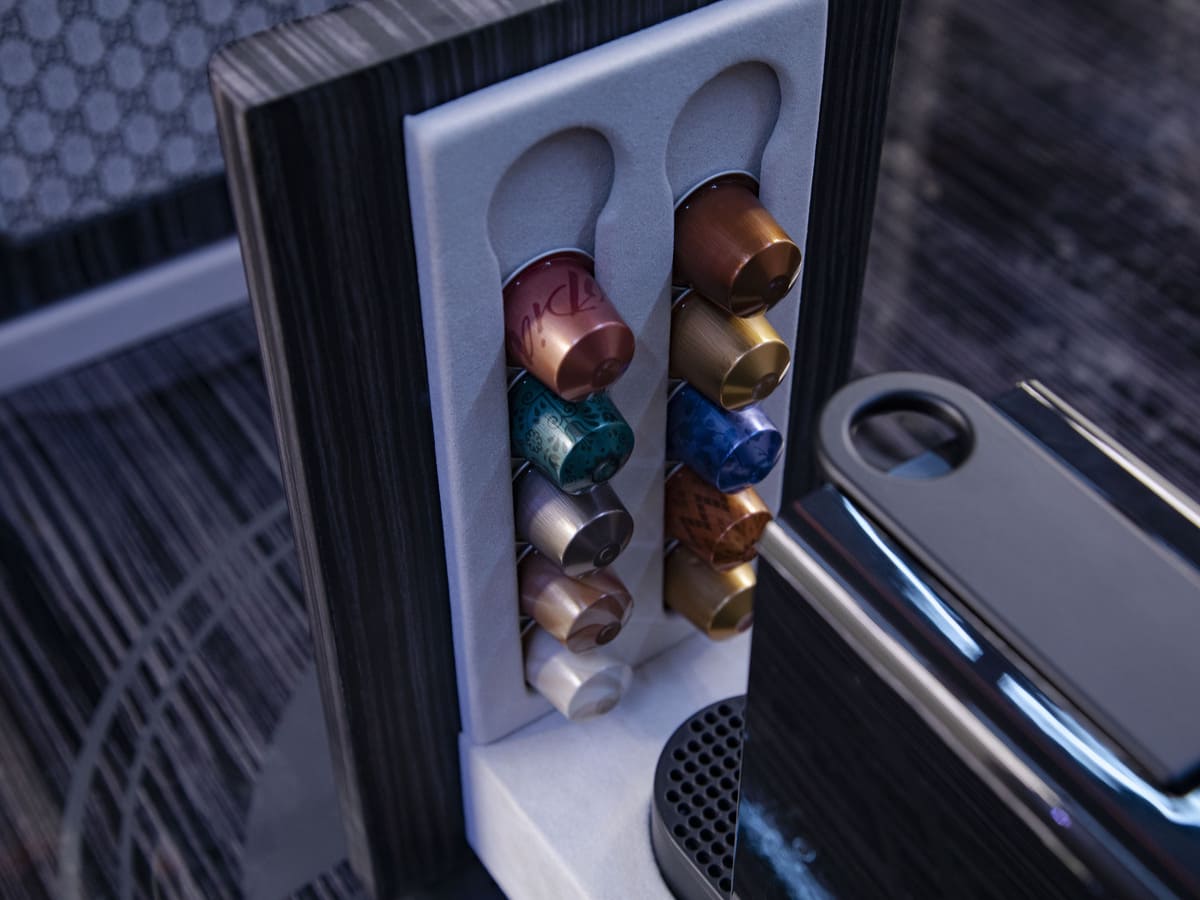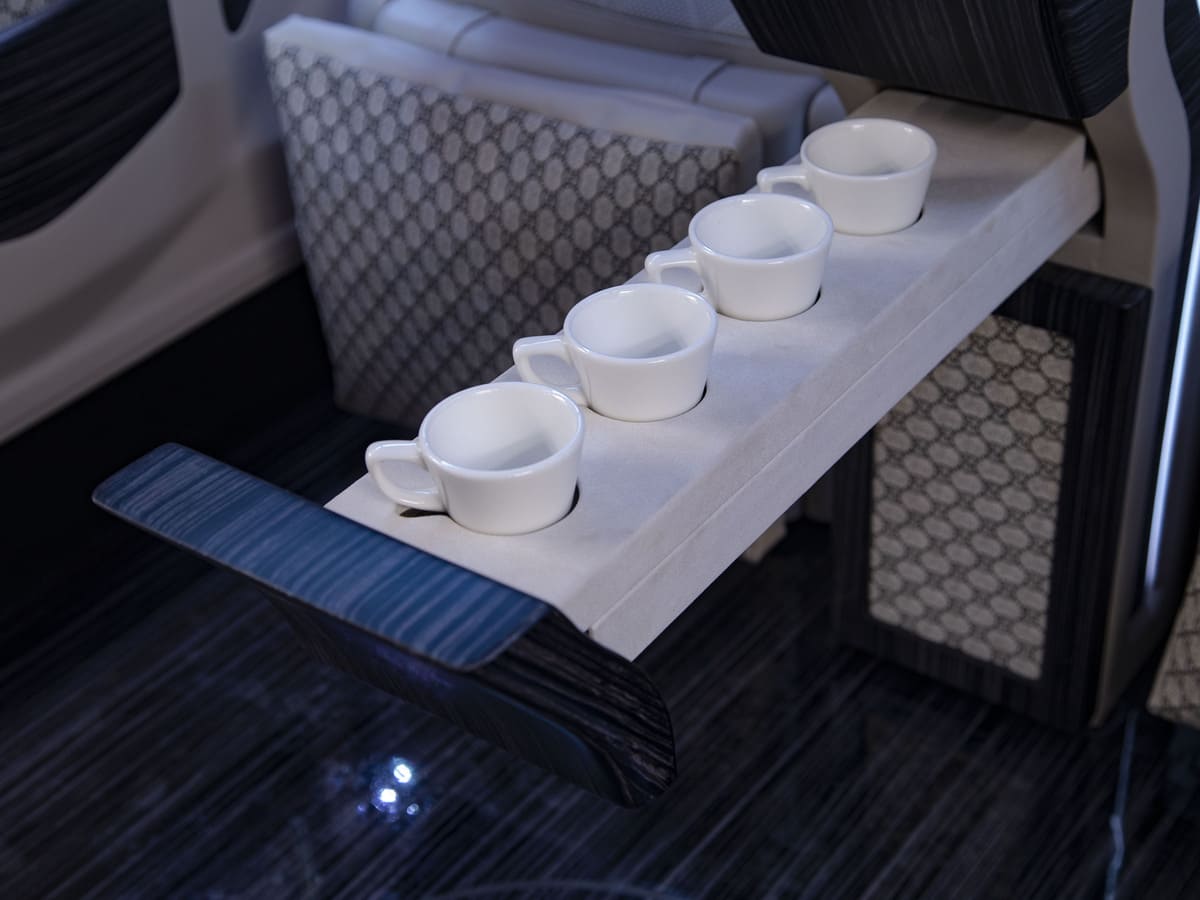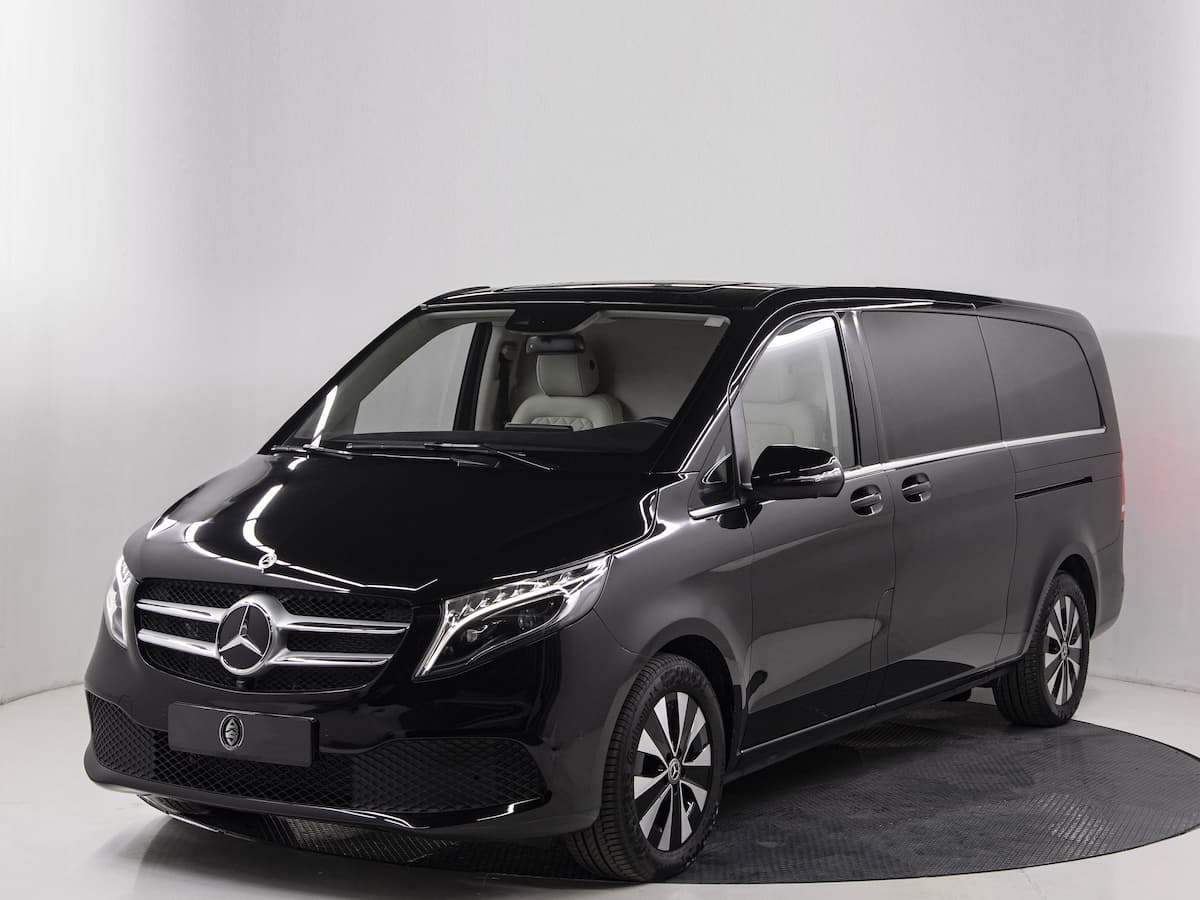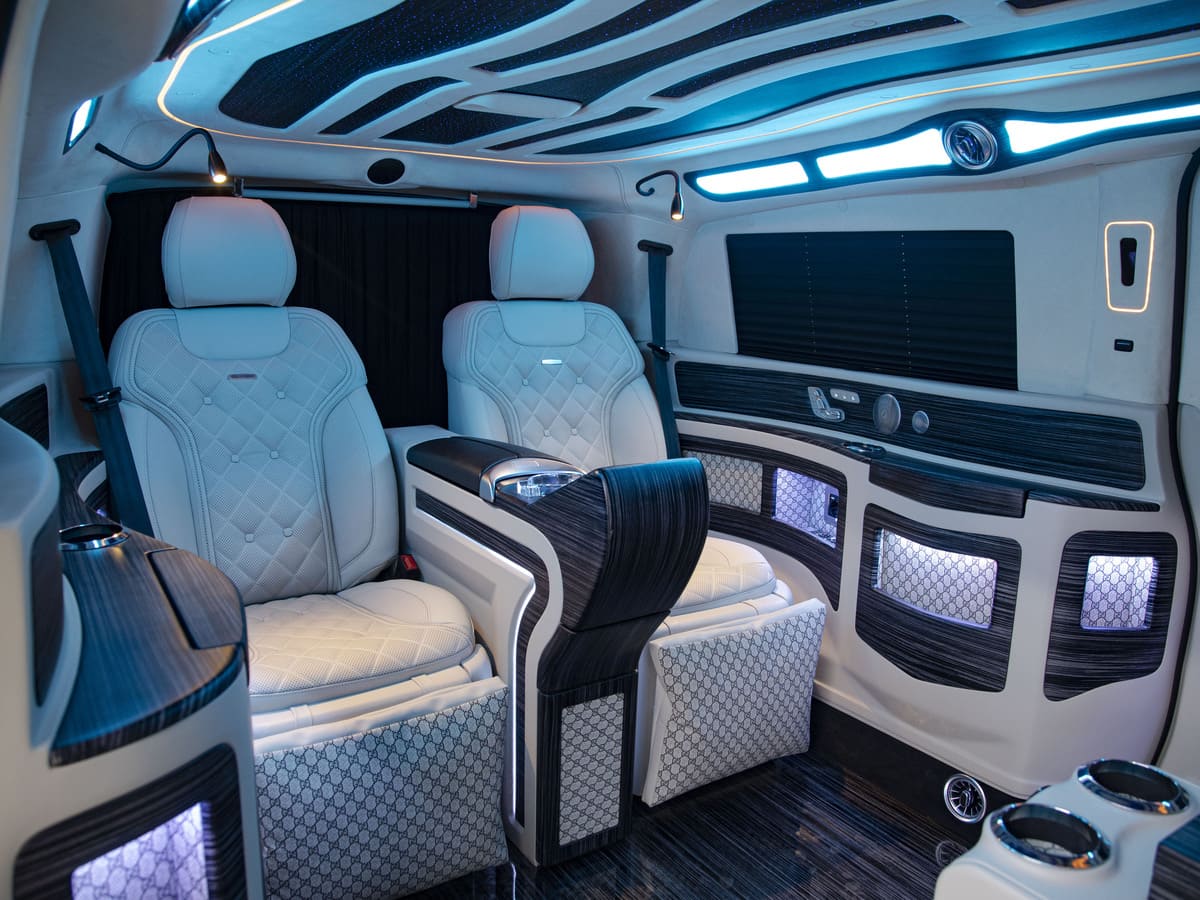 Description of the Mercedes V Class (White)
Exceptional spaciousness, comfort-enhancing seating and amenities that match the exuberance of Dubai. That's what you get when you choose the Mercedes V Class Gucci (White) when you want to travel to the largest city in the United Arab Emirates!
More than just a means of transport, the Mercedes V-Class Gucci (White) is a haven of peace and tranquility where the minutes fly by like seconds, and for good reason… we've created amenities worthy of a luxury hotel:
| | FEATURES | |
| --- | --- | --- |
| High-End Audio System | Vibrate to the beat of your favorite songs. | |
| Large Screen | Watch a movie or catch up on your favorite TV show. | |
| Playstation 5 | Challenge your friends to a game of FIFA or keep your kids entertained on a long road trip. | |
| Espresso Machine | Our onboard espresso machine will keep you fueled and energized. | |
| Mini Bar | Grab a refreshing drink from our minibar to quench your thirst. | |
| WiFi | Our fast Wi-Fi and multiple power outlets keep you connected and charged. | |
| | And much more… | |
With temperatures reaching well over 40 degrees Celsius in the summer, the climate in the United Arab Emirates can be scorching at times. To keep you cool and refreshed, our fleet of Mercedes V-Class Gucci cars are equipped with state-of-the-art air conditioning. You'll be traveling in a cool, temperate climate. Even take a nap to relax and start your sightseeing tours or business meetings in the best possible circumstances!
Mercedes V Class Gucci with private driver in Dubai: as a matter of course...
Contrary to what one might think, the option of a private chauffeur in a luxury vehicle is not reserved for VIPs and other wealthy tourists. It is even one of the most popular means of transportation for foreigners who visit Dubai, regardless of their social class.
In fact, the Emirati road infrastructure has not necessarily kept pace with the country's XXL development. This is especially true in Dubai, a cosmopolitan megalopolis. Public transportation does not always support the influx of tourists, and travel times quickly become discouraging, especially in buses. Walking and biking are impossible due to the high temperatures.
Our private chauffeurs are courteous, discreet, rigorously trained and experienced in Emirati roads. They will take care of all your travel needs in Dubai and elsewhere. They will also be able to relieve you of the errands and other daily chores to make the most of your time. They will make an impression on your potential clients, your employees and your other business partners. You'll arrive in style. Whether you're at a business meeting, a tourist attraction, the airport, or your hotel!