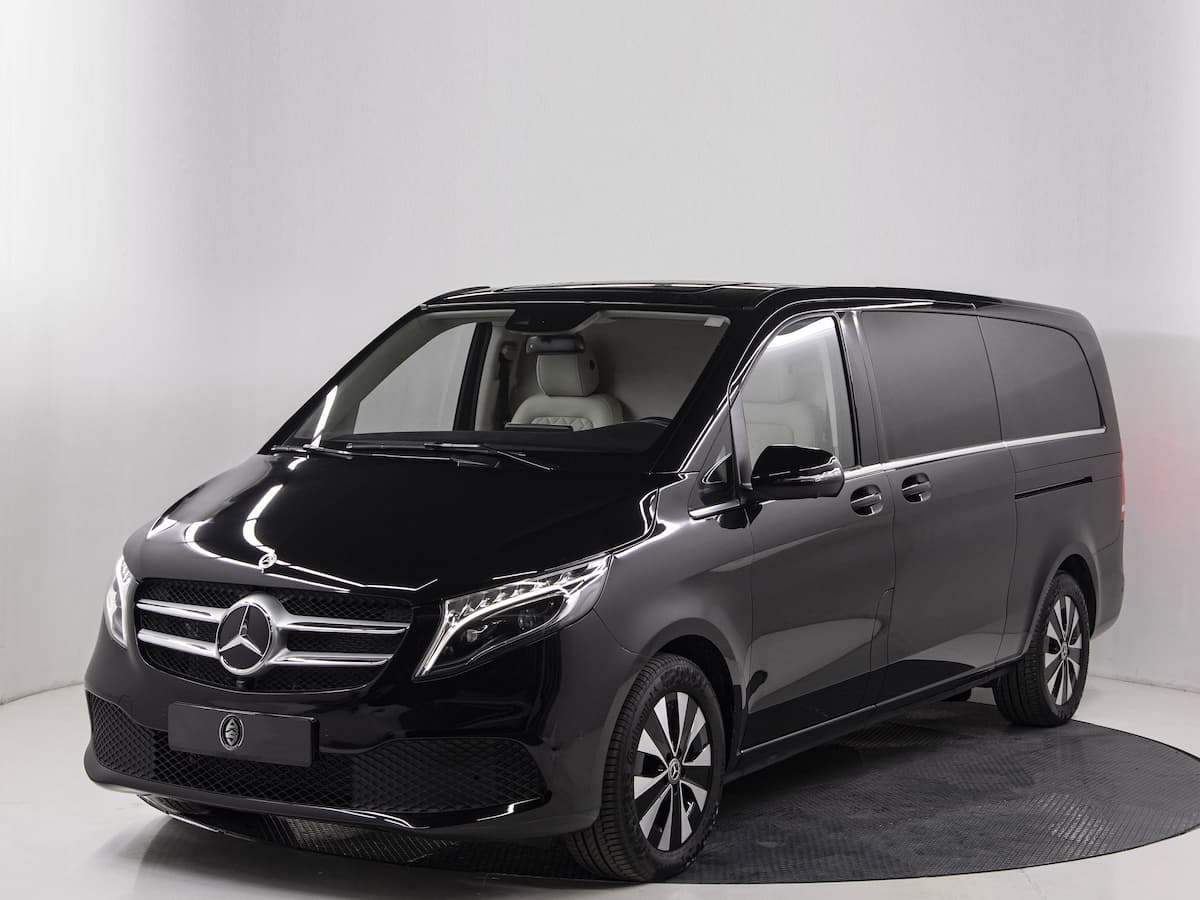 Mercedes Benz V Class Brown

Half-Day
AED 2500
AED 1000

/ Half-Day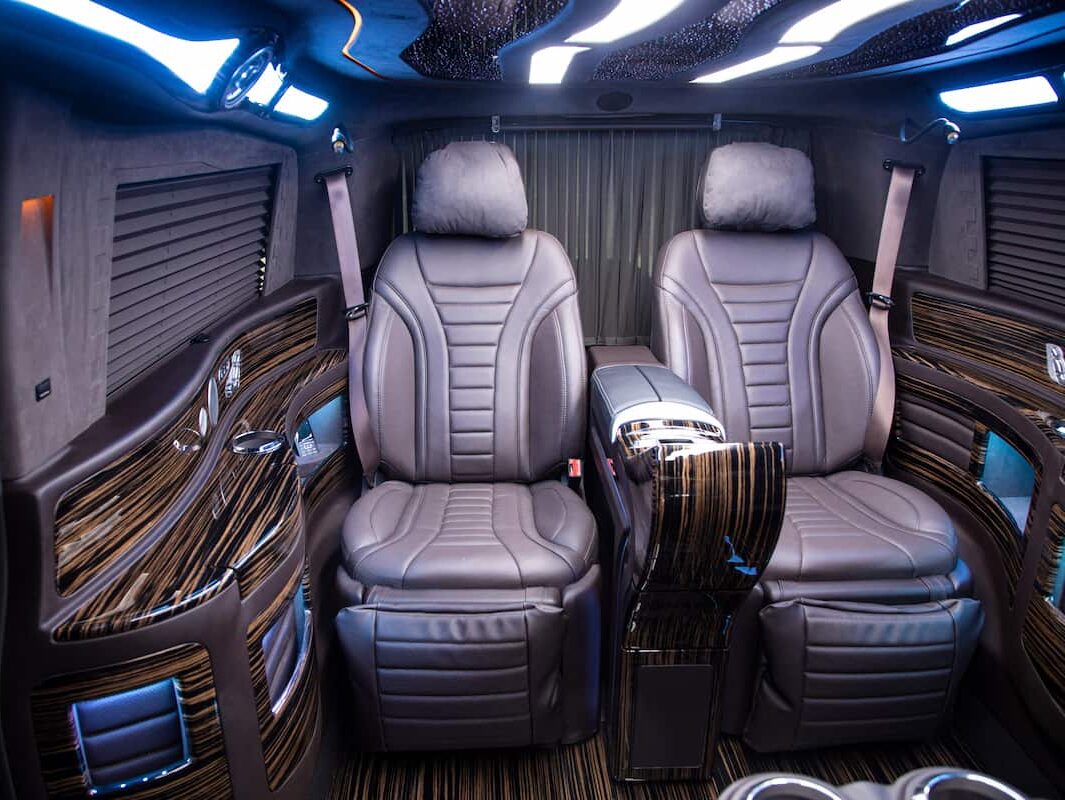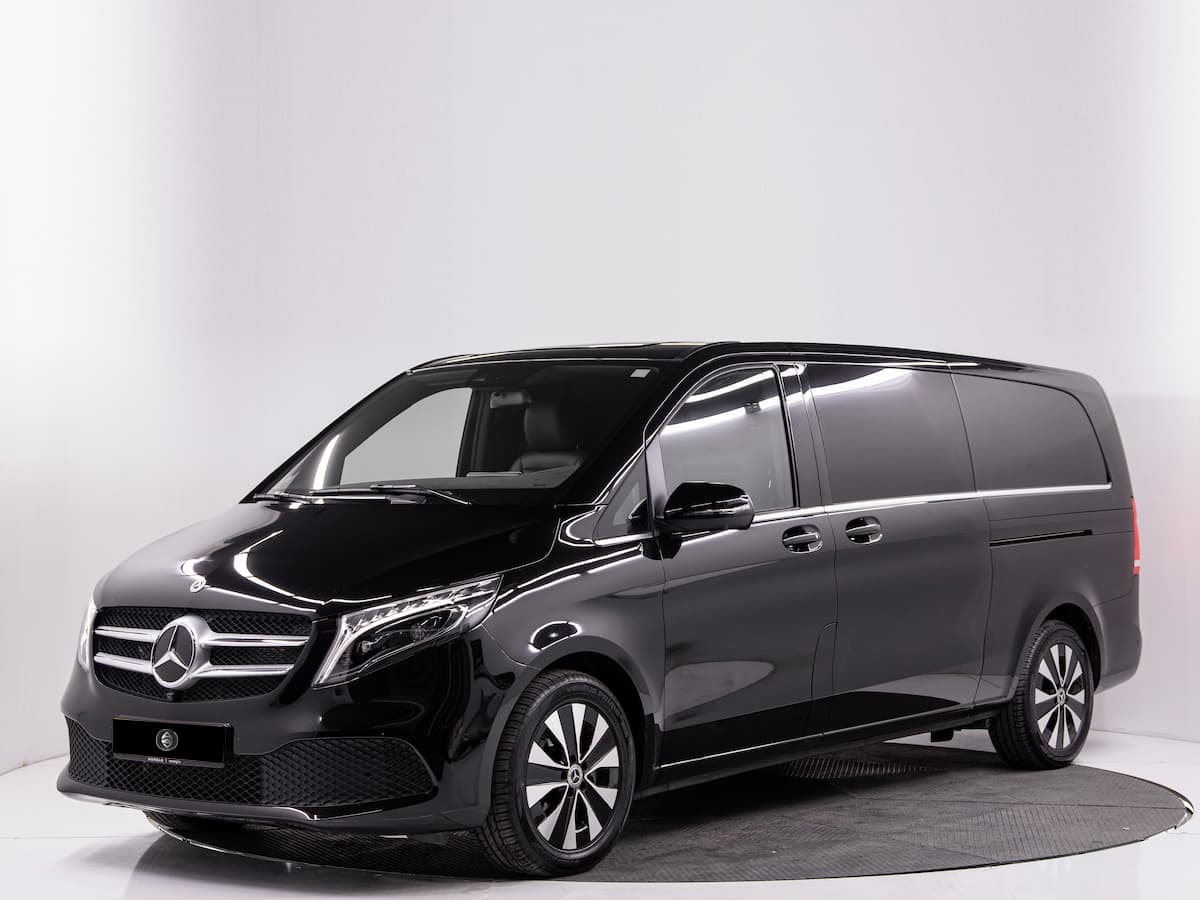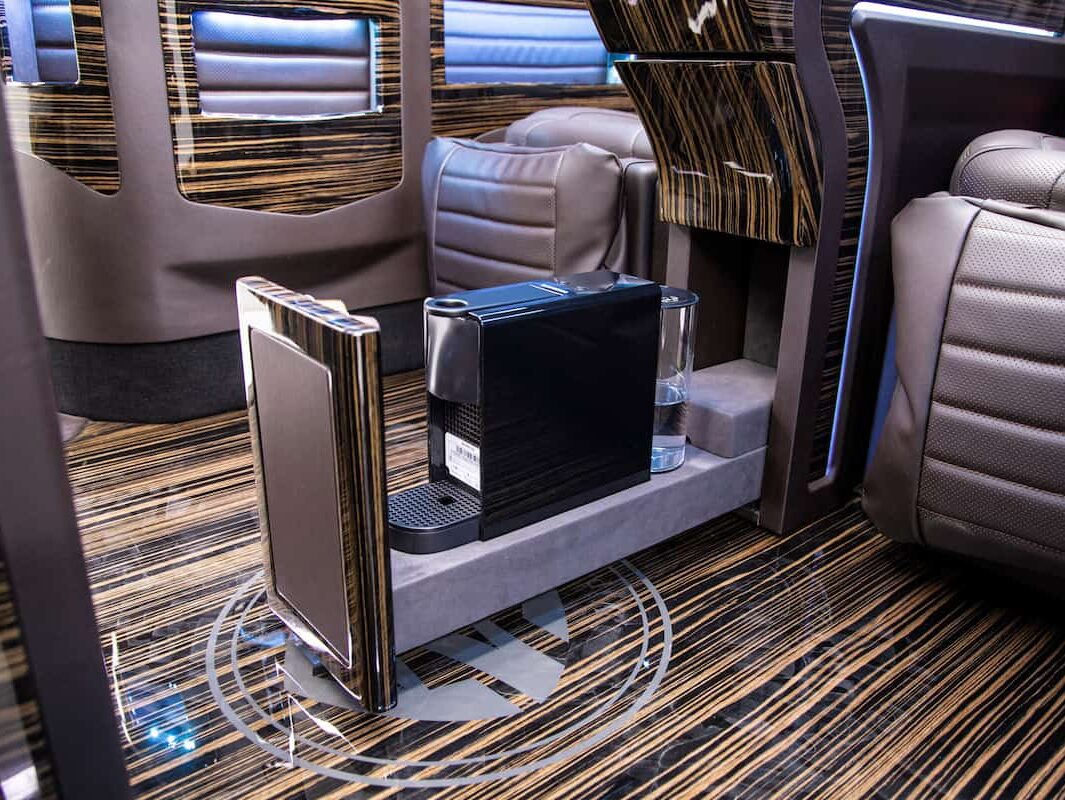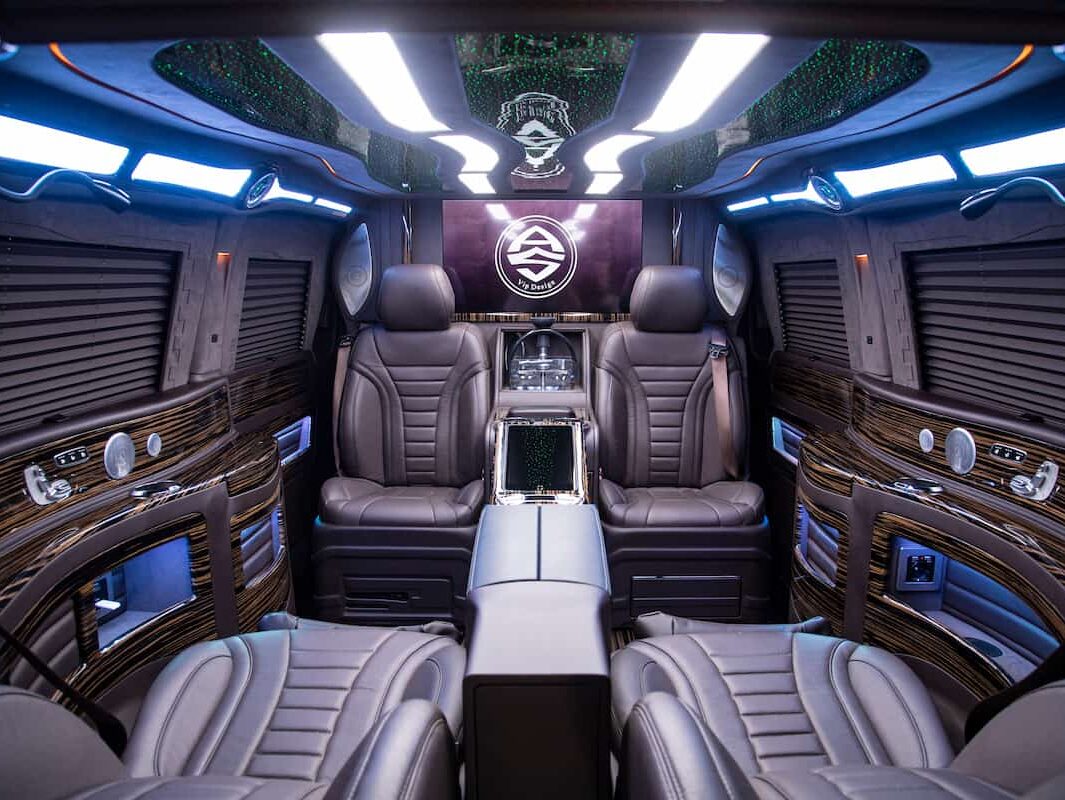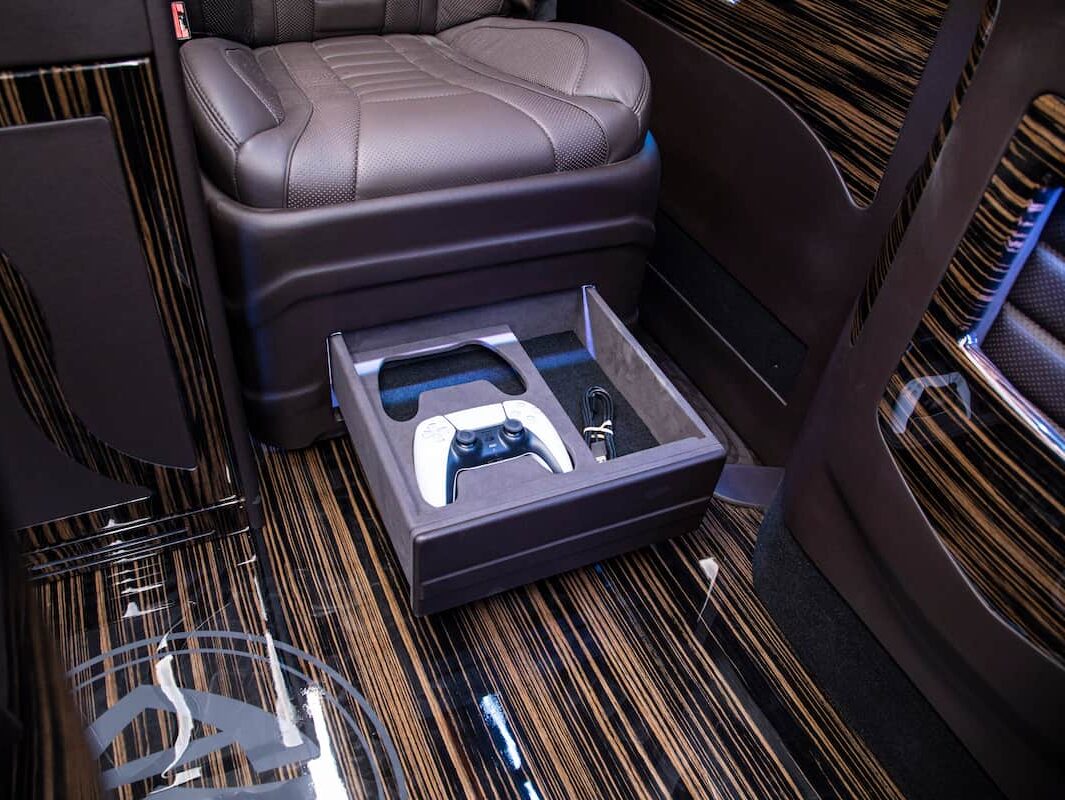 Description of the V Class Mercedes (Brown)
One thing is for sure: with this brown Mercedes V-Class, you will arrive with style and panache, whatever the destination: Dubai International Airport (DBX), Burj Khalifa, Dubai Mall, Jumeirah Beach, Atlantis Aquaventure Waterpark… It is a fully equipped vehicle, piloted by a trained driver, discreet and experienced in Emirati roads who will welcome you on board in a luxury worthy of a 5-star hotel.
The minutes fly by like seconds, and the amenities we've provided will make you forget you're on Emirati roads, even during rush hour and in the summer heat.
A high-end sound system, a large screen, a PlayStation V console, an espresso machine, a well-stocked mini-bar to quench your thirst, state-of-the-art air-conditioning, high-speed Wi-Fi connection, electrical outlets to charge your electronic devices… You can entertain, work or even take a nap to maximize your stay and enjoy all that Dubai has to offer you
Mercedes V Class Brown with private driver : Dubai version ultra-comfort
After a long flight of 6 hours and 40 minutes (if you are arriving from Paris), you have just landed at Dubai International Airport for a business trip or a tourist stay. You just want to get to your hotel safely to rest. AS VIP Design is waiting for your signal to assign a private driver who will welcome you aboard a luxury vehicle of the type Mercedes V Class Brown!
Forget the sometimes daunting delays of cabs, the fixed (and long) bus routes and the heat wave that makes walking, biking and motorcycling unthinkable. Let yourself be pampered on board our fleet of Mercedes V-Class vehicles. Traveling in XXL comfort, you'll arrive at your appointments and tourist destinations relaxed and in good spirits. And best of all, you'll impress your clients, associates and friends by arriving in style!
Our commitment: luxury vehicles equipped to satisfy you, but also courteous, discreet, trained drivers who master Dubai in its every corner. They will take care of all your trips at any time of the day and night, and will take care of your errands and other daily tasks to help you optimize your time.